Migrera – Marketplace for packers and movers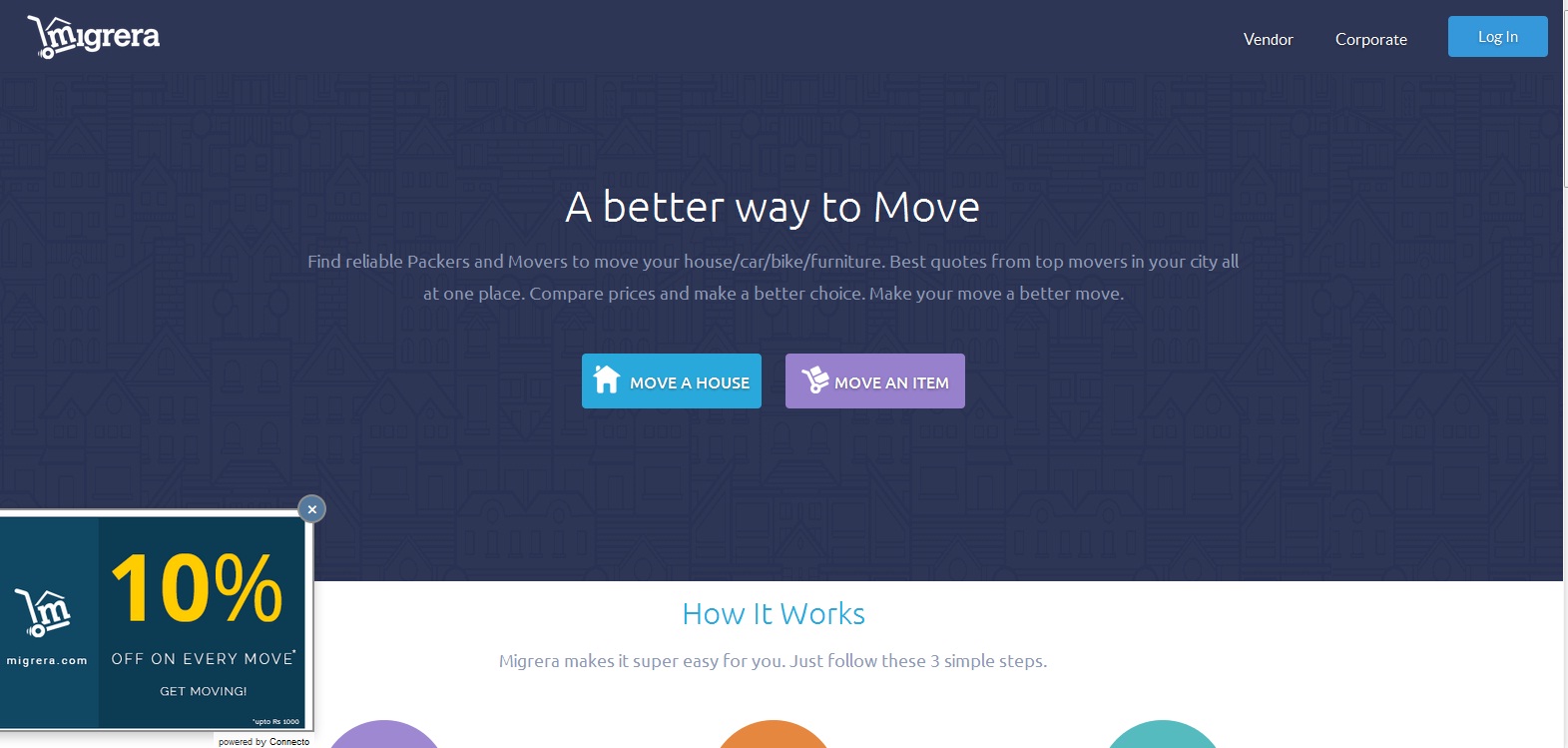 Migrera, a startup is made as a platform for packers and movers to make the process of moving and packing much transparent. Migrera helps in bringing you the best quotes from reliable packers and movers in your city. The user will be able to see the ratings, compare prices and book the packers and movers based on their needs.
Migrera is completely free to use but the users need to register. The website will create a profile for you automatically based on your email. Packers and movers from Migrera are trustworthy, as the website ensures that by checking the credentials and the track record. Users can even check the Customer feedback and thorough review. Migrera delists the ineffective packers and movers in order to make sure that only the best and trustworthy stay with you.
If a user still doesn't trust a mover or packer, they can directly contact them. However, the transaction won't then be considered as something under Migrera. This will remove the advantages and guarantees related to Migrera.
Users can get a quote from the movers within 24 hours of registering. The users can cancel their move for free if it is 48 hours before the date of moving.
What's new at WeRIndia.com