Centre asks edible oil firms to declare the actual net quantity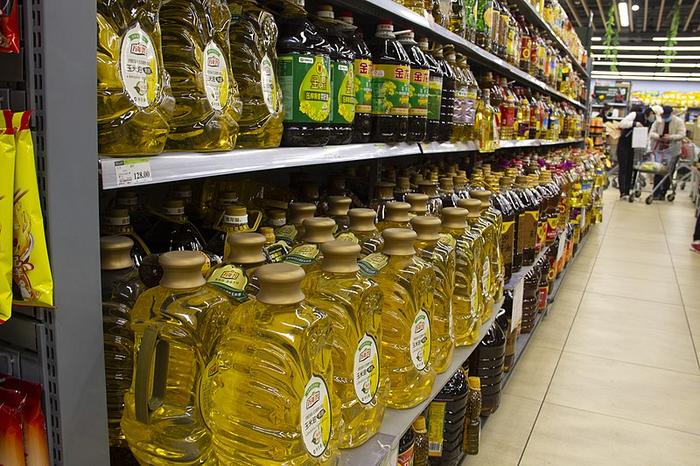 The central government advised edible oil manufacturers and importers to declare the actual net quantity in volume on packages without mentioning temperatures. 
Currently, edible oil manufacturers and importers are declaring the net quantity of edible oil in volume along with the temperature at the time of packing. The mass varies with different temperatures and reduces when the packaging specifies a higher temperature.
As per the provision of law, the companies need to declare the net quantity of edible oil, Vanaspati ghee, etc., in weight or volume. If they declare the quantity in volume, they must declare the equivalent weight of the commodity. Companies are mentioning temperature as well while declaring the net quantity in volume.
For example, the weight of a liter of soybean edible oil varies with the temperature as follows: It is 919.1 grams at 21 degrees C, 912 grams at 30 degrees C, 906.2 grams at 40 degrees C, and 899.4 grams at 50 degrees C. Its weight is 892.6 grams at 60 degrees Celsius.
So if the packaging mentions a higher temperature, the weight of edible oil reduces. It has been observed that some companies are declaring the temperature at 600 degrees Celsius.
Hence, the Department of Consumer Affairs advised the edible oil makers, packers, and importers to correct their labeling and declare the net quantity of edible oil in the units of volume without mentioning temperatures. The companies are given six months from the date of issuance of directions of the government.
They have to correct their labeling by January 15, 2023. The Legal Metrology (Packaged Commodities) Rules, 2011, mandates the declaration of net quantity in terms of standard units of weight on pre-packaged commodities.
In the interest of consumers, companies must declare the net weight in standard units of weight even though they declare the weight of a product in other measures.
Image Credit: 維基小霸王, CC BY-SA 4.0, via Wikimedia Commons
Image Reference: https://commons.wikimedia.org/wiki/File:Cooking_oils_on_a_shelf_03.jpg
What's new at WeRIndia.com