Buy textbooks online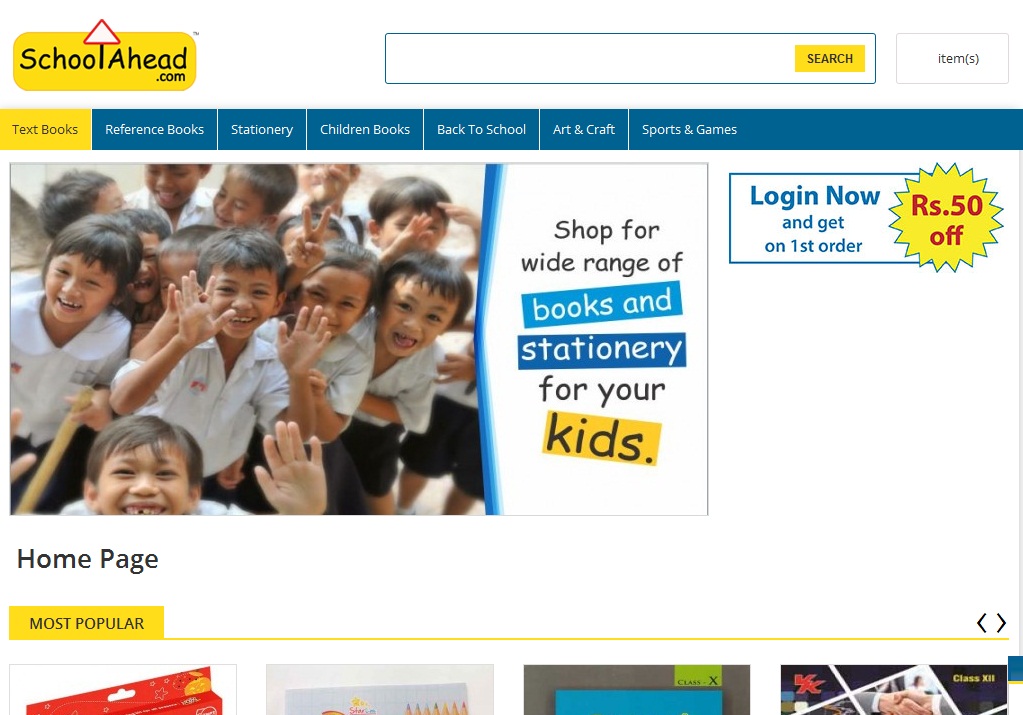 Parents know the struggle of finding textbooks for their children. In order to help these parents, schoolahead.com was started. It was started by a team of parents who got tired of searching very hard for the academic books for children.
They supply academic books, notebooks, stationery, and other school supplies.
The aim of the website is to make "back to school" each year fun for parents as well as children.
Parents no longer need to wait in large queues at designated shops in order to buy books for their children. Now they can do it at the convenience of their home.
They have an A-la-carte assortment of books and stationery, that you can chose and buy from.
The founder of the website is a 32 year old resident of Nepania, Indore name Swarnali Singh.
She says that she got the idea for the website after she realized that there are many schools which recommend different titles and publishers.
The website serves as an online marketplace where various booksellers can register themselves for free and sell to customers all over India. Since it consists of so many sellers, the website holds many school books and almost all school children can find their desired books.
What's new at WeRIndia.com