Leverage Edu helps students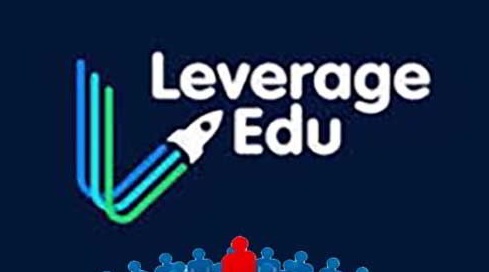 Leverage Edu is an EdTEch startup. It helps students with their higher education and career guidance plans.
The company has representation in over 27 countries and 500 colleges.
Leverage Edu uses Artificial Intelligence (AI) tool for identifying the needs of students and suggest the best fit program or college suitable for them.
After identifying the best suitable program, Leverage Edu finds the appropriate mentor as per the profile of the students. The company has a panel of expert mentors.
Currently, the company has more than 700 mentors. They help in college application forms, career counselling sessions, and professional career advisory services.
Thus, the company assures a best-fit mentor to each student for conducting virtual mentorship sessions.
The company claims that those who had not attained success earlier can now get success with the help of their best-fit mentors. And, thus the company is very helpful to the students.
Leverage Edu is a Delhi based startup. It is a one-stop solution for those want to study higher degrees in a reputed college as well as get their dream job.
The company also helps in availing student loans, forex, accommodation, and other value added services.
The startup has a leverage membership program and Leverage career accelerator program.
If you sign up on their website, you will get the exclusive Leverage Membership immediately. With the membership, you can access many blogs that are helpful for your career. You can also get tips for exam preparation, motivational lessons from those have already passed difficult exams, and exclusive lessons from top schools.
Leverage Career Accelerator Programs helps you succeed in getting admission in the top schools across the globe with scholarships, preparing for interviews and obtaining your dream job. These programs range from one month to one year.
Image Reference: Varindia
What's new at WeRIndia.com