Largest automation startup of India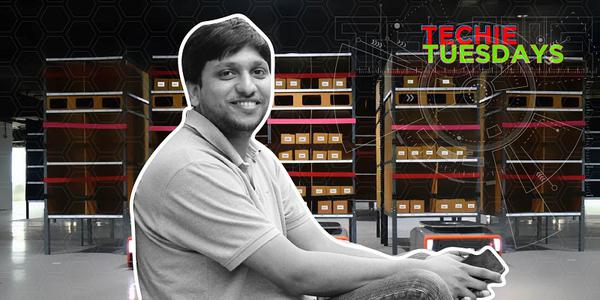 Akash Gupta comes from the Auraiya district in Uttar Pradesh, not too far away from Delhi.
He found an interest in coding from his Class IV days, and delved into 3D animation for a time. He also excelled in the 100-meter track and field event, becoming the school champion.
However, Gupta soon found a greater interest in mechanical engineering and circuits. Because he was so invested in engineering sciences, he decided to dedicate his life to them and give up his track and field career.
Gupta went to college in BITS Pilani, where he was happy to finish his degree in just under three years and leave college, so he could take his talents into the world.
Gupta was very eager to try using his talents in real life situations. He felt some disappointment in himself because, although he could draw both DC and AC motors on paper, he could not distinguish between the two when presented with a real motor.
He joined the AcYut project in his college, which researched the science of building a humanoid robot.
He went to several international competitions, and intensely studied the complications of replicating human functions.
Eventually, after college, Gupta's knowledge of robotics allowed him to found one of the largest automation startup in the world, GreyOrange, which focuses on building robots to help in the oil and gasoline industry.
Although the startup has faced many challenges along the way, GreyOrange has come out as one of the most successful Indian automation startups ever made.
To make his supply chain startup more successful, Gupta is planning to increase the flexibility of GreyOrange's products.
He emphasizes that the key to his success is his sincere love for his work and his field, and he encourages that other aspiring innovators take that same ideal to heart.
Image Reference: YourStory
Recent Posts

GST is a sensitive subject in business circles,

Online casinos that accept Indian players offer enticing

Uber rolled out a new service for its
What's new at WeRIndia.com