Food Flavours launches box-packed wellness products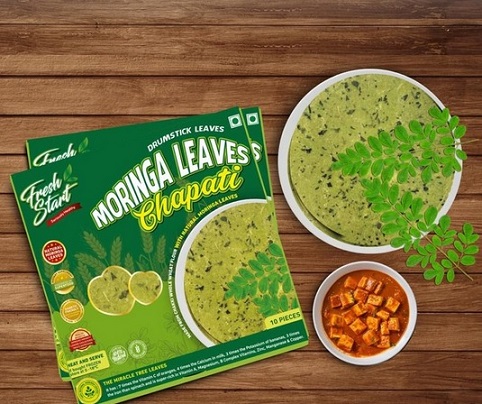 Good news to health-conscious people. The Kochi-based startup, Food Flavours, launched India's first box-packed wellness products. A techie-turned-foodpreneur worked on it along with a homemaker-turned-chef.
Food Flavours launched five variants of whole-wheat ready-to-cook chapatis. These five variants are drumstick leaves, finger millets, flaxseeds, spinach, and foxtail millet.
Food Flavours tested these wellness chapatis by marketing in a few areas of Kerala before launching in the market full-fledged. It received positive feedback on these food products.
Due to the pandemic, the number of people opting for wellness diet products has been increased. The startup packed these ready-to-cook chapatis in boxes made of carton boards to keep them fresh for a long time and store them easily. These packets are available throughout Kochi in bakeries, supermarkets and organic shops. A few pharmacies also sell these products.
Food Flavours recently opened a new unit in Chowara in Ernakulum district of Kerala. It can produce around 20,000 chapatis a day, including all five variants. It wants to improve its production capacity to 50,000 chapatis soon.
A box packet consists of 10 chapatis, and the price is ₹100 per packet. Each chapati is separated with oil paper. It recently launched its ecommerce platform to sell its wellness products.
Food Flavours wants to sell directly to customers by focusing on home deliveries in Kochi. In other places, it appoints distributors. It is also associated with a courier company that promised one-day delivery anywhere in the state. So, the startup wants to deliver products through the courier company and reach as many customers as possible.
Food Flavours is ready to launch other food products also soon. These include millet-based noodles, tortilla wraps, and many such products. The company test-marketed these products recently and got good feedback from the customers. It also has plans to launch frozen variants of its products.
Image Credit: Foodflavours
Image Reference: https://www.foodflavours.in/organic-moringa-drum-stick-leaves-chapathi-ready-to-cook
What's new at WeRIndia.com