Just Kapture – Free photo printouts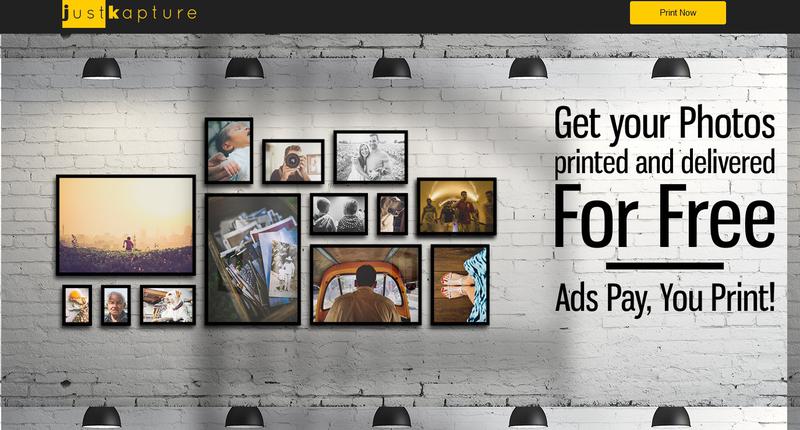 There are many photo printing services. But, have you heard of one which offers the service for free? Surprised? Read on to find out what that service is.
Just Kapture is a service which prints and delivers photos to its users. These days, many people do not go for photo printing as it can be expensive or time consuming. However, with Just Kapture all that changes. Their service takes money from advertising and offers the photo printing for free to users. They will also be delivered to your doorstep.
Most people hate advertisements, however, Just Kapture believes that ads can be done right and not cause any problems to users. They say that ads in traditional media like Newspapers, Magazines, TV, Radio, and even online can cause interruption to users which make them bad.
Nevertheless, Just Kapture takes pride in providing non-intrusive and a different kind of advertisement. Its users can get free photo printing service and in return they will place relevant advertisements behind the photos from their brand partners. Just Kapture believes in the privacy of users. Hence, there will be no watermarks or logos on your photos, so you need not worry. Users can get premium photos. In this way, they can deliver good quality photo prints to the users and at the same time satisfy the needs of their brand partners.
Advertisers can also use this service to get a great exposure for their brand. As this is a unique service, brands can get a lot of exposure and image. Just Kapture provides uninterrupted personalized messages to the user. This will help the brand get a positive message in the minds of users instead of being an annoying ad. One can avail their services by going to the website of the company.
Recent Posts

Niranjoy Singh created a new Guinness World Record

To prevent these accidents caused by reckless driving,

Most businesses operate as part of a long
What's new at WeRIndia.com