This game teaches Civic Sense in a fun way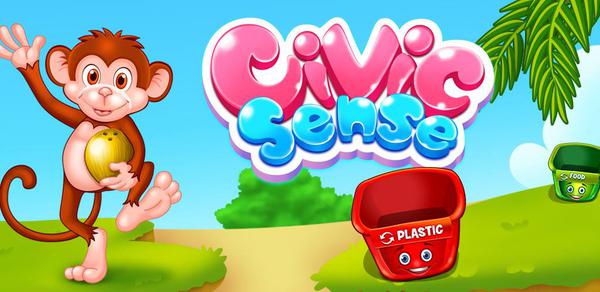 With the amount of general consumption, and thus, of waste, rising all over the world, the need for waste segregation awareness becomes more and more urgent.
However, the many waste awareness campaigns by various civic bodies have been, for the most part, unsuccessful. Yet, with the rise of technology and mobile devices, Bengaluru-based Civic Sense Pvt. Ltd. is attempting to use the popularity of gaming applications to raise awareness about waste segregation.
In 2015, Sidharth Reddy and Suresh Bhimavarapu founded the company and created its app, Civic Sense, in order to better educate people about the need to segregate waste.
Civic Sense is a simple mobile game, similar to other popular mobile games. Its gameplay consists of dispatching pieces of waste on conveyor belts which move toward respective waste bins.
Bins gain health if the right waste items go into them, but if the wrong waste items go into them, they lose health. The goal is to keep the bin meters healthy in order to win the game.
There are three modes: arcade, timer, and endless. Arcade mode consists of 100 levels, in which players can connect to social media to compete against friends, and also get highlighted in the billboards.
In timer mode, players must keep the bins healthy before the 100-second timer runs out, and in endless mode, players can play as long as possible, as long as the bins are still healthy.
Additionally, the game features trivia about waste facts and figures to better educate its users. It is currently available to all countries in both iOS and Android app stores.
Certain countries are requesting region specific apps, such as China and Italy, and the company is developing a specialized dry/wet waste gameplay for India as well.
With this mobile game encouraging good behavior while still being a lot of fun to play, the success of waste segregation education may soon be on the rise.
Image Reference: Facebook
Recent Posts

Prediabetes does not have clear symptoms.

Unclaimed deposits with both public and private banks

Meenakshi Walke was a homemaker. But now, she
What's new at WeRIndia.com