Rolocule Games – Mobile Gaming Platform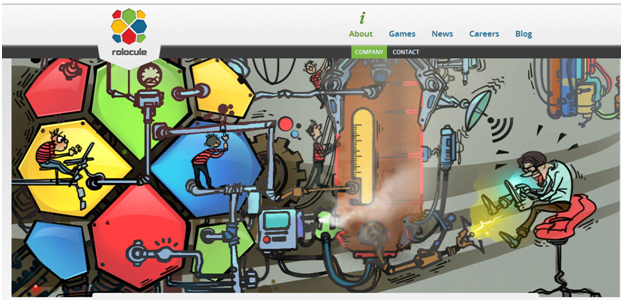 Rolocule Games, a mobile gaming platform is founded by Rohit Gupta in 2010 aiming to create a unique blend of world class games and next-gen game technologies.
The games are designed by talented artists, engineers, scientists and designers in Pune, India.
The company provides games for iPhone and other smartphones.
Dance Party and Motion Tennis are some games designed for iPhone. Flick Tennis works on iPad, iPhone and Android.
Rolocule Games won Silver Edison Award for its motion gaming technology – rolomotion.
This award is given in the Entertainment category for innovative technology used to design a product.
Rolomotion is a technology that helps to track various movements of smartphone and enables users to play games using natural motion gestures on television.
This technology disrupts the traditional casual motion gaming market and converts the smartphone to a portable motion gaming console.
.
What's new at WeRIndia.com