Forward Parcel helps NRIs get parcels across the globe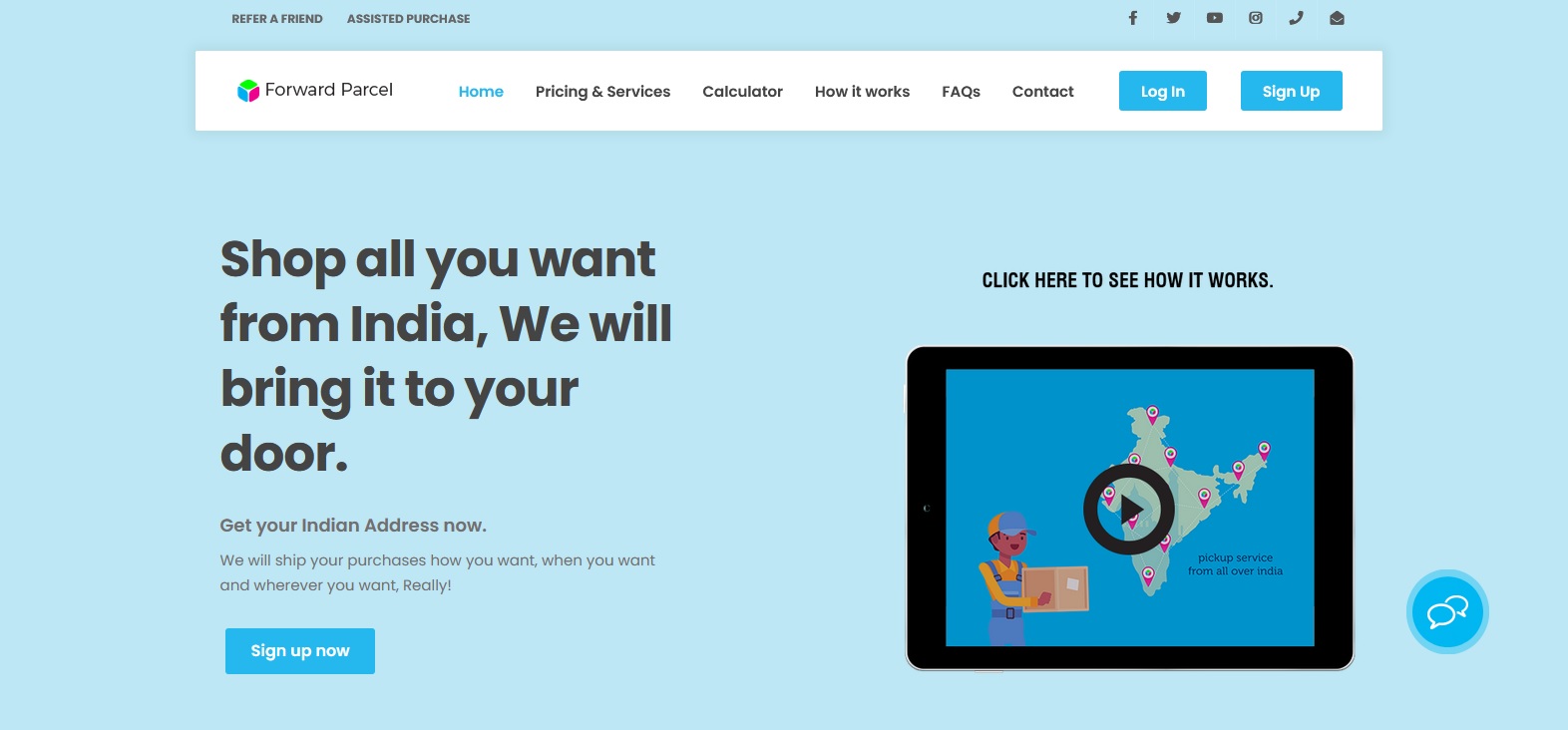 If you are residing outside India, then you might have known how difficult it would be to get Indian products at reasonable prices. Your family members may try to send the required products to you when somebody visits a place near to you. However, it is not always possible for them to send since others also have their own priorities. Besides, doing favours might not be possible for them every time.
To help NRIs receive products from all over the world, especially from India, Chetana Somavarapu initiated a venture, Forward Parcel.
Chetana Somavarapu lived in the UK for more than a decade. At that time, she felt difficult to get Indian products like pickles, sweets, ethnic clothes etc. Her parents were elderly. Hence, they could not send all the required products to her. Chetana was embarrassed to ask others for favours. She realized that her daughter was missing many things which she enjoyed in her childhood. Indian products are expensive at many stores in other countries, besides customers only have limited options.
She returned to India in 2017. Then, she decided to solve this problem for NRIs. Knowing the needs of NRIs for Indian products, she launched Forward Parcel along with her husband.
Forward Parcel is a global package forwarding service. She registered her startup in 2018 and began services in 2019.
Before starting services, she set up a website and warehouse. Customers have to register at their website to get an Indian address along with a contact number. They can use this address for domestic shopping from various marketplaces. While the startup receives packages on behalf of customers, customers can track the status online.
Then, Forward Parcel combines all the packages in one box and sends all details like final weight of all products and shipping price to customers. They will be intimated after the completion of customs along with tracking information. Forward Parcel delivers to customers at their doorstep anywhere across the globe. The startup delivers packages within five working days. Thus, customers can save international freight charges for various products they buy separately from each market place. Forward Parcel charges nearly ₹6,000 for a package of 10 kg.
Image Source: Forwardparcel Website Screenshot
Image Reference: https://www.forwardparcel.com/home
Recent Posts

Amazon's first all-women delivery station in Andhra Pradesh

Codeine is used to treat pain.

Soluble fibre also helps reduce LDL cholesterol.
What's new at WeRIndia.com