EarthPoorna offers delicious and nutritious snacks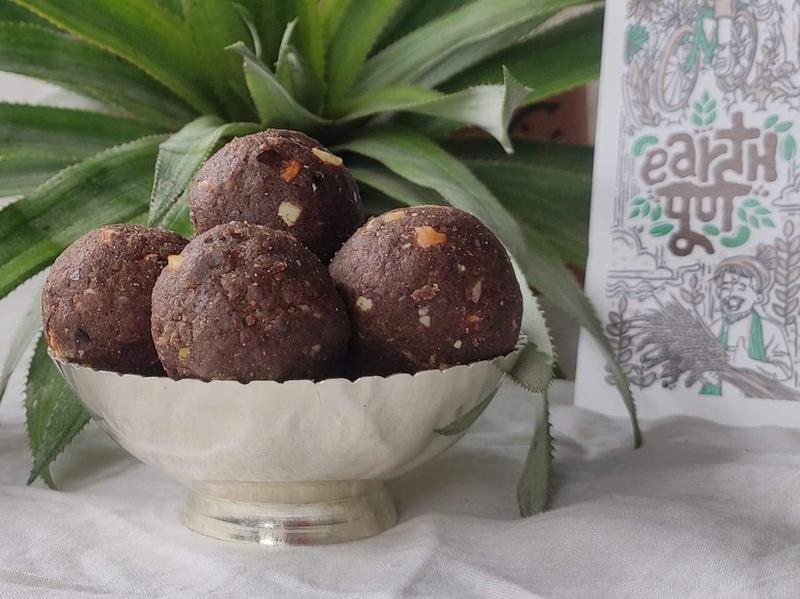 Healthy food is a choice of many people nowadays. To meet the needs of health-conscious customers, many startups emerge into the market.
EarthPoorna is one such startup aimed to provide delicious and nutritious snacks to people. Having known the benefits of healthy food without chemicals, she wanted to offer it to other people also.
Sucheta Bhandare is the founder of EarthPoorna. Her childhood days were spent in villages.
Hence, Sucheta started EarthPoorna with an investment of ₹5,000 in 209. Now, the startup generates around ₹1 lakh per month.
The startup sells four types of laddus – ragi laddu and multigrain laddu in different variants and two savoury mixtures made out of rice and jowar.
EarthPoorna has a team of seven people to look after, from making snacks to packaging them. Sucheta claims that the startup maintains all hygiene standards to provide quality foods to customers.
She proudly says that she is a farmer's daughter. She has a deep connection with the soil, and she feels happy working in the fields. Her family self-grows almost all required food for them in their fields. Sucheta also helps her parents, and she feels happy about that. Self-grown food has a great value, and she realized it when she had to stay away from home for her studies. Knowing the importance of nutritious food, Sucheta wants to offer it to other people also for their benefit.
She ran a call centre after her graduation, but she lacked job satisfaction. She then returned home. She realized that her happiness lies with the village, food, and fields. She then launched EarthPoorna.
She associated with a team of farmers to procure raw material for her snacks. They follow organic methods.
Many people who ate healthy food in their childhood are missing healthy food. Sucheta aims to bring it back.
Image Credit: Mittikerang
Image Reference: https://mittikerang.org/collections/earthpoorna/products/vegan-healthy-ragi-ladoo-nutri-ball-500-gms-16-pieces
What's new at WeRIndia.com