Dozee wins medical device market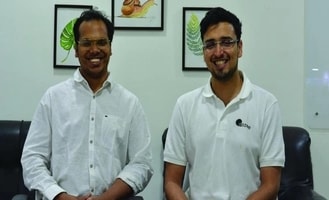 Medical needs are common for most people in the country. hence, healthcare services are rapidly growing.
As a result, several startups entered this market either with innovative devices or new services.
Dozee, a Bengaluru based startup is one among them. It was founded by Mudit Dandwate and Gaurav Parchani, the IIT alumni.
Both have common interests in engineering, hardware and software. The two friends wanted to explore healthcare sector.
They identified that ECG monitors and blood pressure monitors available in the market work only in contact with the body.
They also noted the challenges related to consumer healthtech in providing accurate data. They found that most of the devices do not have the capability of recording stress, heart activity, and sleep cycles with complete accuracy.
Then they wanted to do something better for this and go with contactless monitors with more accuracy than the existing devices in the market.
Knowing the fact that healthcare is complex, the duo was interested to change the model.
Before starting up Dozee to sell their medical devices, the duo began gathering data of stress levels, heart rates, respiration, and sleep.
They designed their first medical device within a year which was using NIMHANS and Jayadeva in Bengaluru to record accurate information and check its efficiency.
As their device works contactless, there is no need for any regulatory approvals. However, to gather data and check its accuracy, the doctors at the hospitals cooperated with them.
Using a regressive testing cycle, their prototype has been changed several times until they found the desired results.
The device is simple and easy to be used at homes.
Their contactless health monitor has been tested on burn patients, psychiatric patients, and accident victims.
The device looks like a thin mat with a cotton/jute finish. It is light-weight and portable. It captures vibrations of the heart and has recorded 2,000 hours of data.
Image Reference: Yourstory
What's new at WeRIndia.com