Build3 helps startups to grow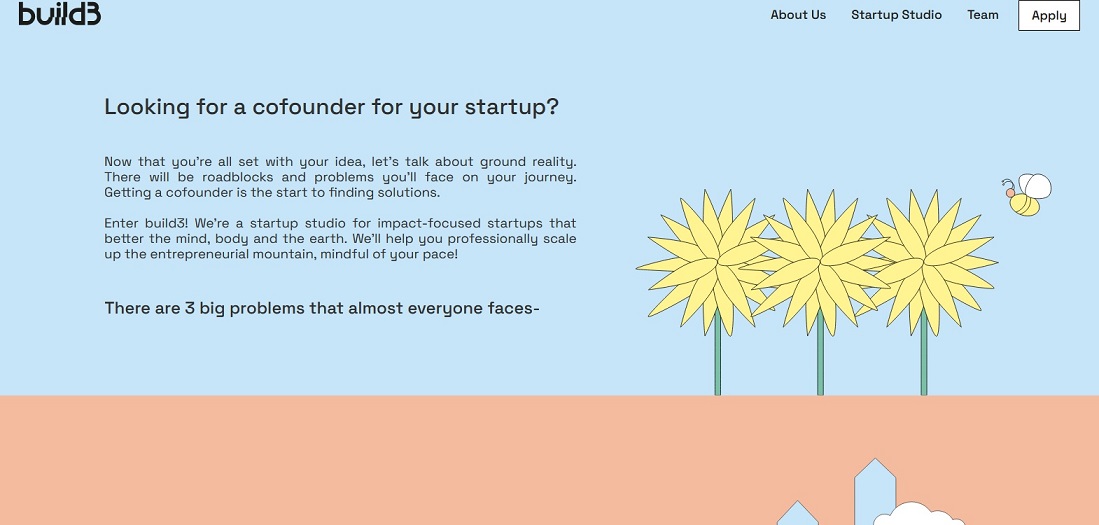 Though many people want to start their entrepreneurial journey, they cannot do it. The most common reason is a lack of enough finances for it. Some may have good ideas but lack complete knowledge about how to start their startups.
It needs a clear vision and strategy to bring an idea to life. Goa startup, build3, extends help to startups to become successful.
Varun Chawla, Alakshi Tomar, and Abhimanyu Rathi are the founders of build3. It is a startup studio and a hybrid between different models of incubators, venture capitalists etc.
The startup studio invests in various startups up to nearly ₹4 crores. While technology and service startups can get funding of up to ₹1 crore, technology and services startups can get up to ₹3.75 crores.
In addition, they can approach investors if they need additional funding. Startups can also get help to sustain themselves in the market and market their products and business through social media and websites with the help of build3.
The founders of build3 are the co-founders of many other businesses. The trio realized that many startups were failing without sustaining themselves in the market for the long term. They identified three common problems that most startups face.
Many startups emerge into the market without a proper solution to the problems of customers. Even though some startups find a perfect solution, it is not associated with the needs of customers.
Besides, many startups do not have the right team onboard due to several limitations. Ineffective marketing and financial management are other problems faced by many startups.
So, build3 wanted to help more startups in this regard. It helps them at every stage, including vision, strategies, business plans, financial models etc.
Last year, build3 received more than 40 applications for its support. So far, build3 have helped many startups. It has six startups at present. It aims to onboard one or two startups every quarter.
Image Credit: build3 Website Screenshot
Image Reference: https://www.build3.org/
What's new at WeRIndia.com