ScrapUncle – An online kabadiwala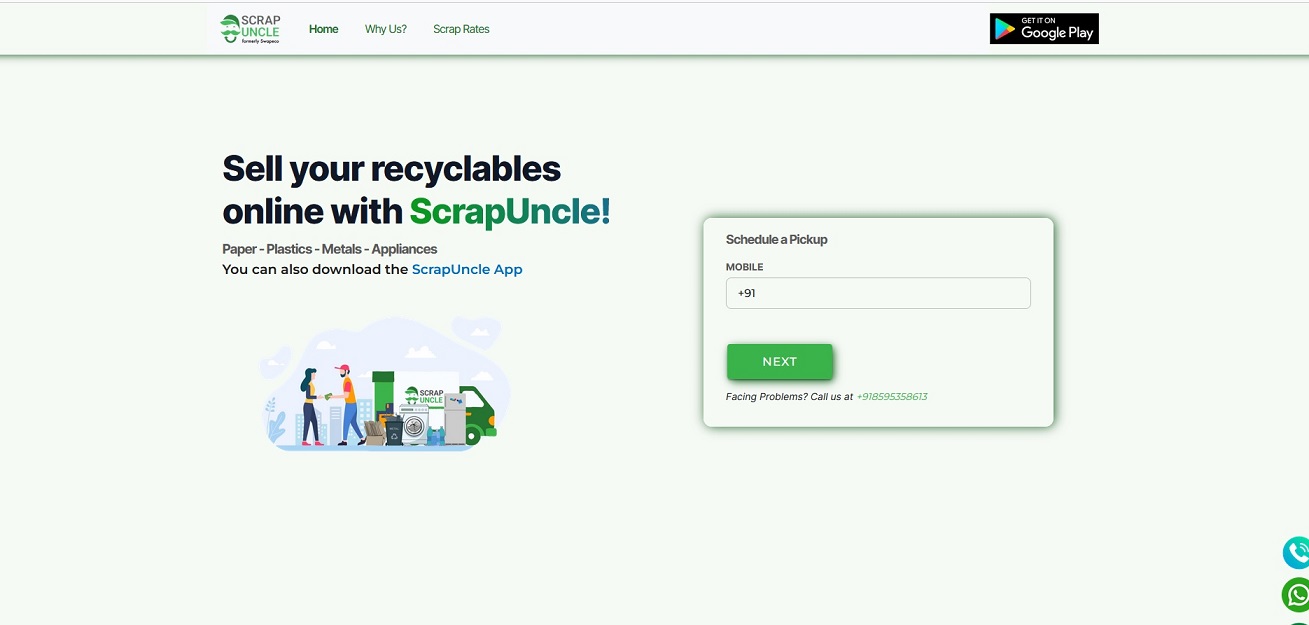 With the world increasingly focusing on sustainable practices, startups that prioritize eco-friendly solutions are gaining traction. One such startup is ScrapUncle, a waste collection and recycling service based in India.
ScrapUncle offers a convenient and eco-friendly solution for people to dispose of their scrap materials. It was founded in 2019 by Mukul Chhabra to reduce landfill waste by providing a convenient way for people to dispose of their scrap materials.
This Delhi-based startup provides a unique service that customers can easily book online. The ScrapUncle team then collects the scrap materials from the customer's location and pays them based on the weight and type of the materials.
The company's approach has been successful in reducing the amount of waste that ends up in landfills. ScrapUncle has a positive impact on the environment. It has attracted the attention of investors looking to support sustainable business models.
The startup recently caught the attention of Shark Tank India, a popular TV show that invests in promising startups. The startup's commitment to reducing waste and promoting sustainability has earned recognition and support from investors.
During its appearance on Shark Tank India, Mukul's startup impressed many investors. One of them was Amit Jain. He offered an investment of ₹60 lakhs in exchange for a 5% stake in the company.
He also pledged to help ScrapUncle scale up its operations and expand its reach across India. Mukul was thrilled with the deal and the opportunity to work with Amit Jain. He accepted the offer aiming o expand its operations to many cities across India.
Mukul hopes that ScrapUncle's success on Shark Tank India will help raise awareness of its eco-friendly solution and encourage more people to recycle their scrap materials.
With the backing of investors like Jain, ScrapUncle can continue to expand and have a positive impact on the environment.
ScrapUncle's appearance on Shark Tank India is a significant achievement for the startup and a promising sign for the future of recycling and waste management in India.
As the world continues to grapple with the effects of climate change, startups like ScrapUncle are playing an essential role in promoting a sustainable future.
Image Credit: Scrapuncle Website Screenshot
Image Reference: https://scrapuncle.com/
What's new at WeRIndia.com