Woman who creates a sustainable fabric brand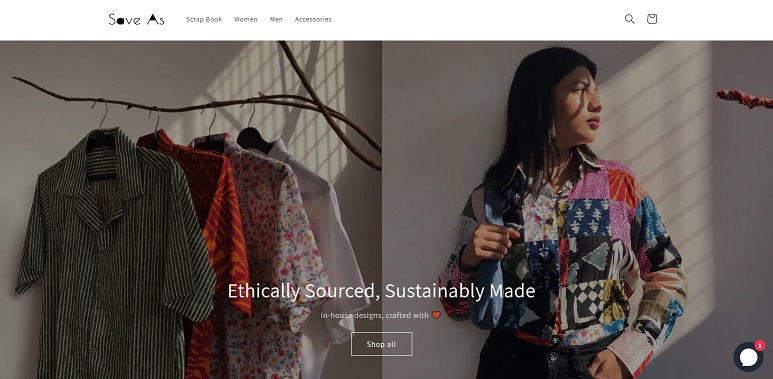 Reducing wastage is the new trend. Many young people and startups are working on it and bringing new solutions. This UP woman is one of them.
Anshika Yadav, a fashion designer from Prayagraj, established a fashion startup to offer fashionable apparel by upcycling waste fabric. She worked for an export company for a few years after graduating from NIFT Bhubaneswar.
While working with the company, she would see the disposal of a huge amount of fabric waste daily. She realized that there were many such companies where huge amounts of fabric remnants were disposed of into landfills.
It made her think about bringing a solution to avoid such wastage. She then decided to launch a sustainable fashion brand. After that, she quit her job and launched a fabric brand, Let's Save As, in early 2021.
This sustainable fashion brand offers beautiful apparel, accessories, bags and many more made of scrap fabric.
Anshika did not spend huge money on her startup. She started business operations from a room in her home.
Before launching her startup, she researched a lot and understood that offering affordable products can help reach many people. At the same time, quality is another important aspect that many customers seek in the products.
So, she focused on these two aspects. That's why she could reach many people within a short span of launching the brand.
Anshika collects leftover fabrics from boutiques and tailors. These leftover fabrics are made into beautiful products like clothes, bags etc.
Despite facing many challenges initially, Anshika overcame all of them. The beautiful clothes and other products of the startup attracted many people.
So far, the startup has served more than 200 clients. It upcycled around 500 kgs of discarded fabric. The products of Let's Save As can be purchased through its website.
Image Credit: Letssaveas Website Screenshot
Image Reference: https://letssaveas.com/
What's new at WeRIndia.com