Chartered Accountants trying to solve commuting problems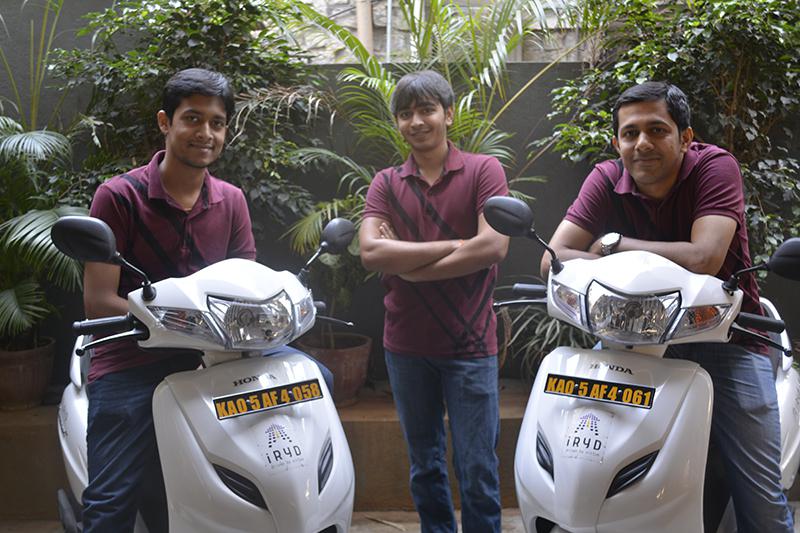 There are many migrants in our country who move to urban areas. Most of them have problems finding ways to travel with ease. In order to help solve these problems, three young chartered accountants have come up with a solution. Their solution is iRyd.
The founders of iRyd are Rohan Arinaya, Yashvant Nijagal and Shashank Danthi. They wanted to help the many migrants in Bangalore get easy connectivity in the city. Their idea is to get them a motor bike to get around the city so they can travel with ease. The founders believe that using a motorbike is a great way for new comers to discover the city.
They observed that many migrants are still depending on bus services, autorickshaws and metro rail which is still incomplete. There are also many people who prefer to ride with a bike across the city without having to actually own it.
iRyd's app can be downloaded to users' smartphones and they can use it fin Honda Activa bike which is nearby their location. They can use that go towards their location and drop it off at iRyd's site close to their destination. On each bike, there will be a GPS trackers installed to track location.
iRyd currently has 20 bikes running as pilot project. The price for ride is Rs. 60 per hour, for 10 km. After that, they charge Rs. 4 for every km. This is a much cheaper option than autorickshaws which charge Rs. 13.5 per km.
The main aim of the service is to offer convenience. If the user want to, they can have the bike delivered to their house too. Users can book a bike for the whole day for Rs. 360. iRyd has gained a lot of success. They managed to get 500 trips in their first 10 days.
Image Reference: Yourstory
What's new at WeRIndia.com