Bambouandbunch offers unique bamboo jewellery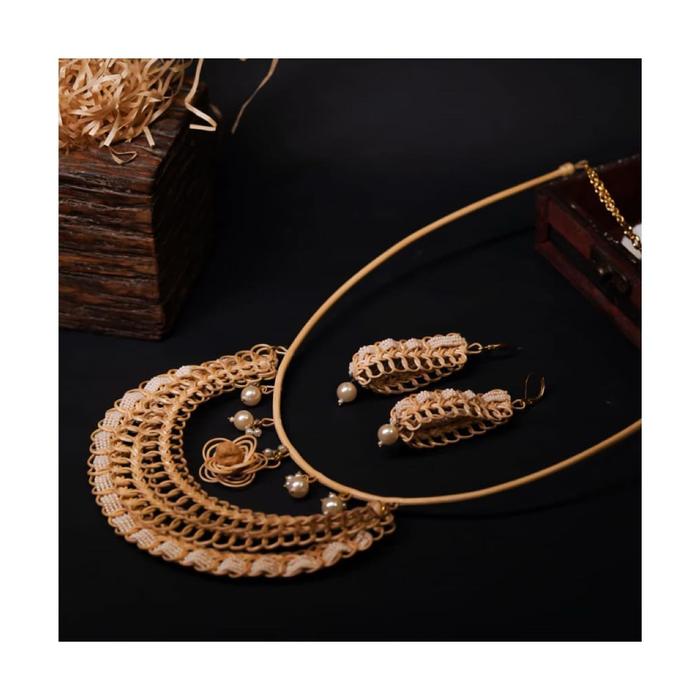 Age is just a number if you have a strong will to do anything. This woman is a good example of that.
65-year-old Hema Sarda from Mumbai started her entrepreneurial journey in 2016. Being an artist, she likes various types of handicrafts and artworks. She redesigns the traditional jewellery by giving them a modern twist.
Hema Sarda saw a few beautiful pieces of Assamese bamboo jewellery at a handicraft fair in Delhi.
She bought them and redesigned them. When she wore them at social gatherings, many people liked them. They appreciated her for giving the traditional jewellery a new look. They also requested her for the jewellery. That's how her entrepreneurial journey began with an investment of ₹15,000.
Her brand is Bambouandbunch. She sells directly to customers through Facebook. She works with a few artisans from the tribal community of Assam for designing bamboo jewellery and sells them to customers.
In India, jewellery is made from metals like gold and silver. Bamboo jewellery is a unique but lesser-known craft in the country. So, Hema decided to bring this into the market.
Initially, she focused on experimenting with the material to make various types of jewellery rather than earning money. She says that her aim is to amplify this unique art so that it can reach many people.
Hema succeeded in her attempts. Many people liked the designs and the jewellery. Now, she works with two groups of artisans. She sources high-quality bamboo from artisans in Gujarat. She then sends them to the artists of the tribal community in Assam.
Hema displays them at exhibitions. The cost of the products varies from ₹500 to ₹7,500.
The revenue of the brand has been increasing for the last two years. It clocks around ₹1 lakh per annum. As word-of-mouth plays a vital role in generating sales, Hema hopes the brand will reach many people year on year.
Image Credit: Bambouandbunch – Hema Sarda on Facebook
Image Reference: https://www.facebook.com/bambouandbunch/photos/2820334298270254
What's new at WeRIndia.com