Young man recycles temple waste into sculptures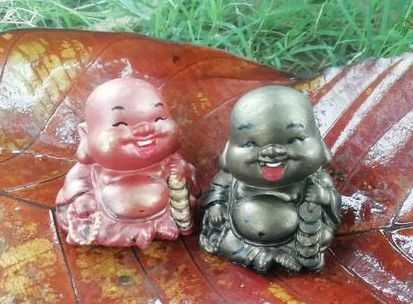 Devotees worship deities with flowers in temples. After that, most of them end up in the garbage. The garbage eventually contaminates the surrounding water bodies like lakes. This situation upset a young man. So, he wanted to utilize them in a useful manner and develop an innovative solution.
Akash Singh from Uttar Pradesh is a brilliant student. This 21-year-old has been passionate about science projects since his childhood. He took up his first science project when he was in Class 9, which fetched him several awards. It created more interest in him towards science. As a result, he experimented with several innovations.
Some of his innovations include a self-watering sprinkler and a self-powered walking stick. He founded his own company, Energinee Innovations, after the completion of a three-year diploma course in Civil Engineering.
His environment-consciousness and zeal in exploring new things made him find out a solution to the contamination of water bodies due to garbage near temples.
Akash explored ways to utilize it productively and found a solution. He recycled the waste to be used to make sculptures by mixing coconut husk and ash with it. Thus, he made artefacts using temple waste.
He wanted to give new life to convicts of prisons after their release. He started collecting wastage from temples in Delhi. He collaborated with the Noida Jail and taught inmates of the jail to make idols using waste collected from temples.
Akash received many awards for his work. He aims to cover at least 500 temples and clean up as many lakes as he can. Akash's journey was made into a documentary by a famous director, Rahul Ranjan.
Around 50 prisoners learned the making of various types of statues from Akash. His company also helps for the welfare of convicts by conducting rehabilitation programmes for them.
Image Credit: Energinee Innovations on Facebook
Image Reference: https://www.facebook.com/energineeinnovations/photos/a.253864052140274/323787185147960
What's new at WeRIndia.com