Delhi man launches Garbage Clinic to keep the city clean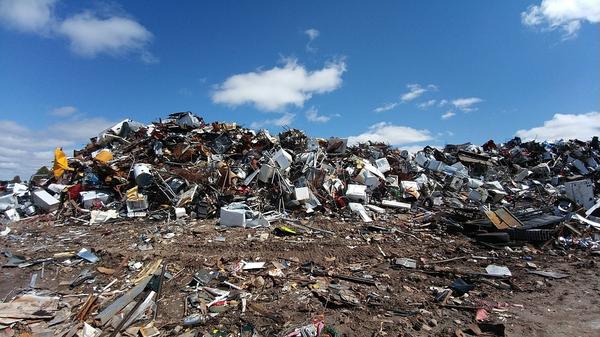 Garbage is one of the biggest issues, especially in big cities and metros. As the urban population grows, so does the garbage.
For instance, in Delhi alone, locals generate 11,000 metric tonnes of fresh waste every day.
Though some of the garbage is processed to be used as manure for plants, most of it is dumped in landfills. It is piling up like a mountain.
The Delhi Municipal Corporation has been spending around ₹300 crores for the last three years to flatten a few landfills. But, they remain unchanged.
Most of the garbage mounts damage the health of residents. Besides, they are also harmful to the environment.
Another risk associated with it is that they may collapse when piled up so heavily that the weight is unbearable.
In this context, a man decided to do something to manage the waste menace effectively.
Praveen Nayak resides in Delhi. He was an eyewitness to the collapse of a garbage dump and the death of four people. At that time, he was in his engineering degree. Nobody expected that the garbage dump would kill people. But it happened.
The incident was imprinted in the mind of Praveen. So, he strongly decided to bring a solution to waste mounts in Delhi.
He founded Garbage Clinic to collect garbage from all over the national capital and treat it. It aims to reduce the piling of garbage in landfills.
Praveen's wife supported his mission and sold her jewellery to fund his venture. This college dropout is now receiving the applause of many Delhiites for his services.
E-rickshaws are turned into garbage ambulances to collect waste from dumping yards. After collecting the waste, it is segregated into wet waste and dry waste. The wet waste is converted into compost to be used as manure for plants and farms. It is given to farmers.
The dry waste is sold to scrap dealers. In this way, the garbage clinics treat the waste in the national capital. Currently, 18 garbage clinics are there in Delhi. The venture has a turnover of ₹1.5 crores.
Image from Maxpixel (Free for commercial use / CC0 Public Domain)
Image Reference: https://www.maxpixel.net/Waste-Metal-Heap-Recycle-Pile-Junk-Scrapyard-2441432
What's new at WeRIndia.com