World's First Smartphone for Visually Impaired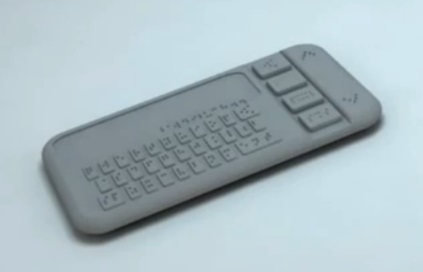 The world's first smartphone for the visually impaired people is made by an Indian in 2013. Sumit Dagar, a post-graduate from the National Institute of Design developed this as he identified that technology was serving only the normal people and ignoring the downstream.
He worked in collaboration with IIT Delhi in making the prototype.
Using this smartphone, the visually impaired people can send SMS and emails as this phone converts the typed text into Braille patterns.
Thus, the touch screen phone is capable of converting the text into touchable patterns.
The phone functions on Shape Memory Alloy Technology and the metal can contract or expand to its original shape after the use. The screen has a grid of pins in a Braille display to move up and down when needed.
These pins get elevated to specify a number or character. The remaining elements and features are same as those of other smartphone's.
The smartphone is very useful for the users with its features which are as follows: Users can make calls and send SMS. They can use maps to find ways. They can play music and games. The smartphone has multilingual braille to help users to use any specific language. Information on any sheet of paper can be scanned and converted into braille so that the visually impaired people can understand it with ease. It even analyzes images so that the emotions of senders can be understood by the receivers. Users can also have a video chat. The phone is being tested at L V Prasad Eye Institute in Hyderabad for research and to bring out more advanced versions of this product.
What's new at WeRIndia.com