Water-resistant leather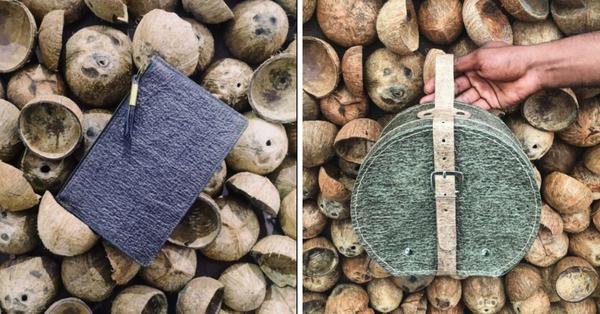 Coconut has many benefits. It is good for the body and skin. Coconut water has several healing properties and nutritional benefits.
Do you know that coconut water can be used as a substitute for leather?
A Kerala-based company, Malai Biomaterials Design Pvt Ltd. is manufacturing a bio-composite material from coconut water to be an alternative to leather.
This bio-composite material has a circular life cycle. Using waste coconut, and banana stem, the company makes a final product which is biodegradable. It can be decomposed within 150 days.
Zuzana Gombosova, the co-founder of the company says that she studied the growth of bacteria in the coconut.
Later she met Susmith C Suseelan. Both discussed the potential of bacterial cellulose found in coconut water. They realized that they had common interests and passion for sustainability.
Hence, they quit jobs and started researching things to know more about them.
They came to know that a company in Karnataka was working on a similar fermentation process and they collaborated with it.
They started their experiments. After several trial and errors, their experiments took shape. Their first sample was ready.
They continuously worked to make their final product strong like leather. And their final product was ready. It was tested by a German company, TUV for its wear and tear, and the durability.
It got certification from TUV which clarifies that the product is equally good in comparison to leather. It has the same strength and thickness as leather.
The duo launched their company in 2018.
They collect coconuts from farmers and then sterilize the water. After that, they leave for bacterial culture until jelly-like cellulose is formed. They mix it with banana fibre or gum and create raw material in the form of sheets. Natural dyes like indigo or cutch or added to them.
The sheets are air-dried. Later, they are softened using a gentle water-resistant treatment.
The sheets are available in different textures like semi-glossy, glossy or matte. They are a little expensive compared to the other products available in the market.
Image Reference: Thebetterindia
What's new at WeRIndia.com