Vizianagaram soon to run on complete solar power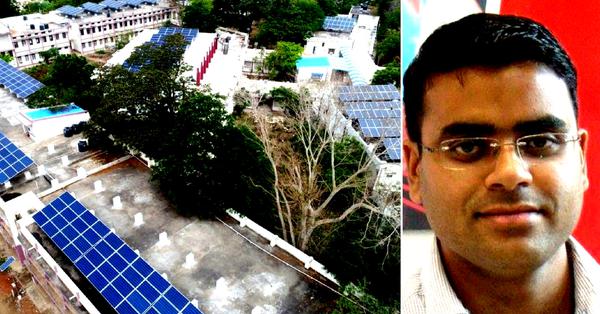 All around the world, nonrenewable energy sources like coal and oil are slowly but surely being replaced by renewable energy sources like water power and solar power.
However, while changing energy sources is rather easy on a small scale, it is much more difficult to bring about large-scale change.
Yet in Andhra Pradesh, the Vizianagaram district is aiming to become the first collectorate in the state to have made the switch to running completely on solar power.
The project is ambitious, but the district is determined to make it a reality. Soon, the entire Vizianagaram district will completely run on clean, renewable solar power.
Vivek Yadav, the District Collector, said that the initiative in Vizianagaram is a benchmark for various government offices.
About ₹93 lakhs have gone into this project. However, the high monetary cost is well worth the environmental benefits.
Thanks to its solar power, the collectorate will be able to get rid of 110 metric tons of greenhouse gas emissions per year.
About 160 KWC solar panels will be installed. These will generate 19,200 units of energy.
Due to these solar panel installations, the district will be able to save about ₹300,000 every month.
The Vizianagaram district is not only setting an example by converting to renewable energy, but it is also setting other examples.
Yadav has launched a drive that is urging women and child welfare authorities to put women's and children's health as their top priority.
He is also directing authorities to make a proper plan to fight malnutrition and eventually abolish it from the district.
Yadav is also strengthening the district's police force, not through numbers, but through individual ability.
He arranged a three-day health management course for police personnel. This course will encourage them to adopt better habits that help them think more clearly and act more responsibly.
With all of these improvements, the Vizianagaram district is leading the way forward in Andhra Pradesh, setting a good example for others to follow.
Image Reference: Thebetterindia
What's new at WeRIndia.com