Vaayu India – India's first patented hybrid cooling machine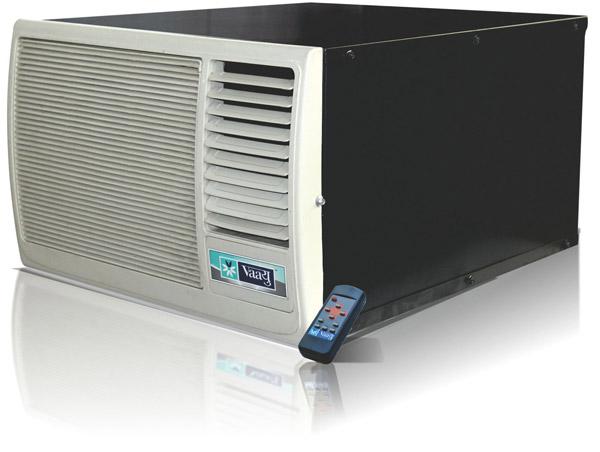 Vaayu is the first patented hybrid cooling machine in the World. The cooling machine has an advanced and innovative technology to integrate traditional coolers with a compressor.
Vaayu is a new concept and brought into the market by a couple Priyanka and Pranav Mokshmar from Indore. Pranav Mokshmar developed this product and Priyanka, his wife marketed it. The Chief Ministers of two states Madhya Pradesh and Rajasthan supported the project. Vaayu chiller is a combination of air conditioner and cooler.
Vaayu serves both the industrial as well as residential needs. Vaayu MIG-24 is a good solution for industries, malls, workshops and commercial areas. The product is capable of cooling 1,000 square feet with a power consumption of 800 Watts.
There are three Vaayu products to serve residential purposes. They are Vaayu Classic, Vaayu Comfort and Vaayu Smart. Vaayu Classic is an ideal solution for homes. Vaayu Comfort and Vaayu Smart helps serve small areas of homes and offices.
Vaayu consumes less energy than a traditional air conditioner. Furthermore, the product is an eco-friendly product. It uses the refrigeration cycle unlike the normal coolers that emit their heat in the environment. Thus, it is the first-of-its-kind product to use a unique technology.
The project is initially tested in six states in North India. The founders of Vaayu also opened 'Vaayu Experience Zones' to get feedback from the customers.
Pranav is a Commerce graduate with a diploma in HVAC (heating, venting and air-conditioning). Interest in Vaayu came from the couple's needs. Pranav has his office in his home and due to heavy electricity bills, he wanted to test the compatibility of the compressor into the cooler. He worked with the components of AC and tested whether they can fit into coolers. His love for experimenting fetched him good results. Thus, he invented a new product to solve the needs of common people without damaging the environment.
Image Reference: Yourstory
What's new at WeRIndia.com