A unique cooking stove to help villagers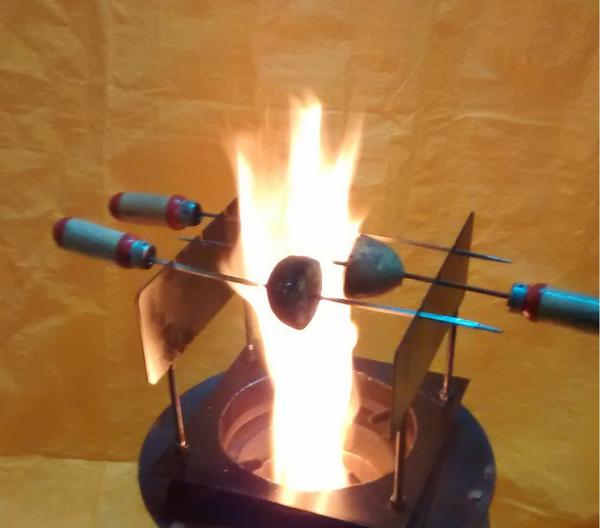 A unique cooking stove is now helping villagers in the devastated Sunderbans area of West Bengal. The stove was designed by Servals, a social enterprise from Chennai.
The Sunderbans area in West Bengal were affected by the Alia cyclone which destroyed the lands there. The land there has become uncultivable and 70 percent of the cattle were killed. Due to the sea water, an entire paddy crop was destroyed which resulted in villagers to migrate to cities for work.
Due to the lack of firewood for the villagers, they had to go into the forest to collect wood. This caused many threats for them like tiger attacks.
In order to help these people, Servals Automation Pvt Ltd came forward. They design sustainable energy efficient cooking solutions. These products are made especially for consumers who are financially weak.
The stove has a canister filled with the fuel. Customers can use any fuel including firewood twigs, coconut shells, certain husks, dry grass, etc. On top of the fuel, a small amount of starter material should be put in order to set the fuel on fire.
From below the fuel bed, the stove gets its air supply for combustion. Due to the heat, the biomass is changed to pyrolysis gases. These gases move up and are combusted with the pre-heated secondary air.
Here is where the uniqueness of the stove is. Once the pyrolysis is over, the stove leaves a byproduct of charcoal at the bottom of the canister. Users can collect and sell this charcoal for some extra income.
Furthermore, this stove is more efficient than regular mud stoves. It uses around 75 percent of the energy from heat. The stove is also quite similar to an LPG stove as it does not generate any smoke. A family can collect around 15-20 kgs of charcoal each month from this stove.
Image Reference: TheBetterIndia
What's new at WeRIndia.com