UMANG helps tackle lost luggage at airport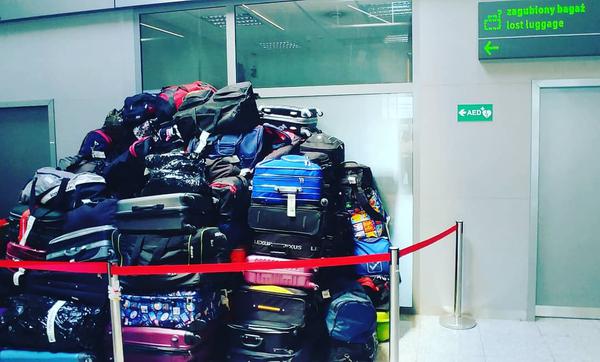 Flight journey is disturbing even for seasoned travelers. If it is occasional travelers, then their troubles cannot be described in words.
There are so many things like tickets, identity cards, boarding passes, luggage etc. that should be taken care of.
All these things are worrisome to the fliers.
It is quite common for most of them to go without taking their luggage by leaving behind them. Or sometimes, their luggage may be lost or misplaced.
In such situations, their worry will be multi-folded.
In order to help passengers tackle lost luggage or left behind bags, the Central Industrial Security Force (CISF) launched a mobile application named UMANG.
The mobile app helped around 25 fliers in getting their luggage in about a month of its launch.
In November 2018, the CISF started promoting the UMANG app and suggested the fliers to use the app.
The main advantage of UMANG app is that passengers can directly register complaints and get its status immediately. The passengers can also request for technical consultancy.
If you lost your luggage, then here the steps to follow:
As soon as you find that your luggage is lost or misplaced, lodge a complaint in writing to the airline staff. You can also raise a complaint online and get a receipt for the same.
If you want to claim compensation for your misplaced luggage, then you have to fill the Property Irregularity Report or PIR form within seven days of your journey date.
While claiming compensation, you have to furnish the details of all missing items, your boarding pass or proof of travel and identity card.
The airlines will pay ₹3,000 for your lost baggage as compensation. This is applicable to both domestic as well as international passengers.
If your luggage is missing on the outward flight and you are left with no belongings at the destination, then the airlines should have to bear the cost of your essential items like soaps, shampoos etc.
Image Reference: Thebetterindia
What's new at WeRIndia.com