Solar Cart that keeps vegetables fresh for days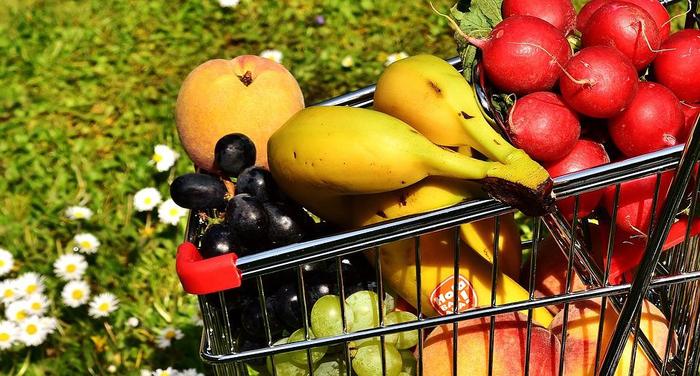 It is difficult for small and marginalized farmers to store their perishable products like vegetables and fruits for many days. They can't spend a lot of money on cold storage to keep their produce fresh.
As a result, they have to sell their produce at lower prices to business people or intermediaries.
Hailing from families with agricultural backgrounds, these engineering students from Mysuru designed a low-cost cooling cart.
This cart helps cool perishable products and keep them fresh for many days. Thus, it helps vegetable vendors. It is also useful for dairy products as the temperature in the cart can be maintained in the range of 0 to 10 degrees Celsius.
Naveen H V, Shubham Sain, Supreeth S, and Vivek Chandrashekhar are pursuing mechanical engineering at Vidyavardhaka College of Engineering in Mysuru, Karnataka.
Naveen led the team. He said that his team wanted to come up with a solution to keep perishable products like vegetables and dairy products fresh for a long time. They took suggestions from experts as well.
Then, they designed a low-cost vegetable cart. It has an air-cooled chamber. The team wanted to keep it self-reliant. Hence, they made the system use solar energy for its energy requirements.
They made a prototype. Users need to charge it once at their homes. After that, the system uses solar energy.
The team exhibited their prototype in a competition recently. The cost of the cart is around ₹52,000, which is half of the existing carts in the market with cooling chambers.
The team also wants to update the cart. They want to use pressure sensors to generate energy when vendors push the cart. They also want to increase the number of solar panels inside the cart and its storage capacity.
The cart is mainly useful during the summer. However, vendors can use it throughout the year since it can keep the products fresh for many days.
Image by Alexas_Fotos from Pixabay (Free for commercial use)
Image Reference: https://pixabay.com/photos/shopping-venture-healthy-shopping-2369143/
What's new at WeRIndia.com