Six Amazing Innovations from Indian children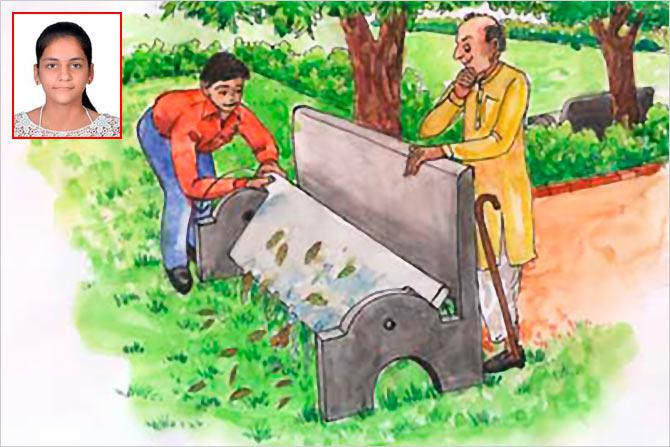 Each year innovations are invited from children by National Innovation Foundation India (NIF), Ahmedabad.
These IGNITE awards are open for children of up to class 12 who can participate and share their ideas.
More than 28,000 entries were received in 2015 out of which 31 best ideas were chosen to receive the award.
Here are six amazing innovations of those 31 entries from Dr APJ Abdul Kalam IGNITE Awards 2015.
Water filter or purifier
Water filter or purifier is very essential in these days. So two children from Sikkim proposed a clean water source i.e. either installing a centralised purification system at the point of distribution such as water tank or the purifier is attached to public taps.
Reversible benches
Reversible bench idea is submitted by a student from Ludhiana. The benches can have handles to rotate when needed like when they become wet due to rain or dirty.
Solar seeder
Solar powered seed driller was developed from a boy from Pudukkottai. It eases the plantation of different size of seeds at variable depth by allowing space between two seeds.
Loom for physically challenged
Loom for differently abled people was proposed by two sisters from Erode. This is very helpful for lower limbed physically challenged. In the loom there is a pedal operated system with a motor and a gearbox. It is attached to a pulley mechanism.
Gas lighter with leak alarm system
Gas lighter with leak alarm system was proposed by a girl from Patna. The girl's idea is that the gas lighter can have the system to identify gas leakages so that several gas leakage mishaps will be prevented.
Colour coded thermometer
Colour coded thermometer was submitted by a plus 2 student from Bengaluru. The idea is different colours indicate the various level of temperature. The thermometer has three colours, green indicates normal temperature, and orange reveals the intermediate whereas red colour shows emergency. The thermometer gives out precautionary measures as well. In case of an emergency it even dials an ambulance.
Image Reference: Rediff
What's new at WeRIndia.com