Sign language to voice and text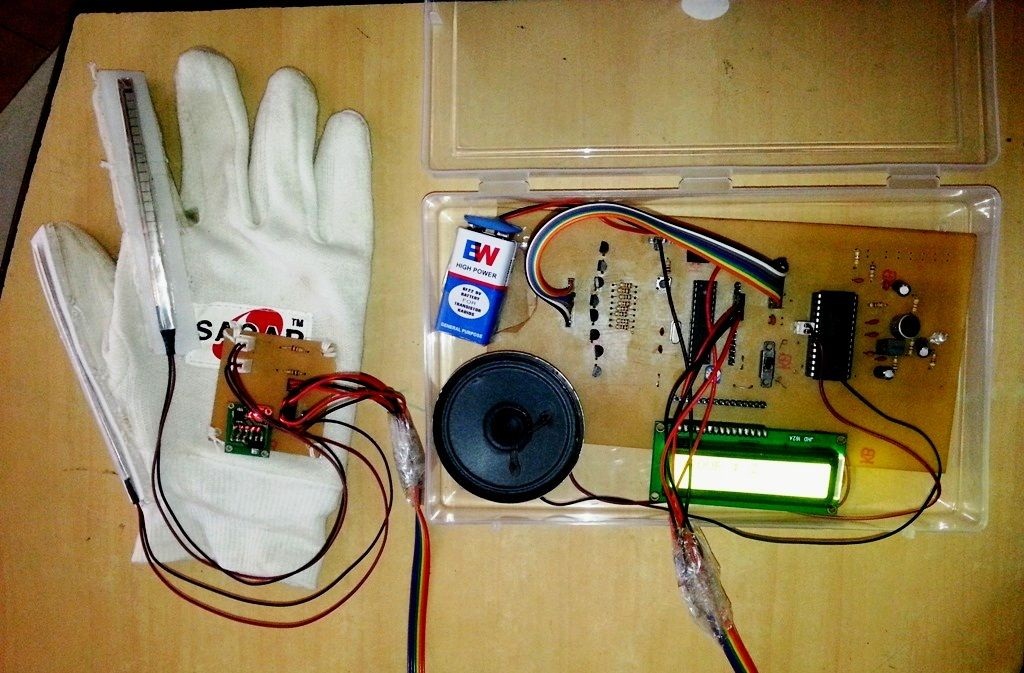 These all girl engineering student girls have teamed up and developed a unique and interesting device which can convert sign language into speech and text. The device was made by four students of Holy Grace Academy of Engineering, Mala, Kerela.
The aim of the device is to help hearing impaired and speech impaired people to communicate with ease. It converts their sign language into voice and text. The device is called the 'Gesture Vocalizer'. It helps in filling the communication gap between people with speech and hearing impairment and people without any impairment.
The girls in the team are Minu Varghese, S. Deepthi, Delna Domini and Nimya Varghese. They are students of Electronics and Communications branch. Gesture vocalizer takes the sign language and speaks them out as simple words.
Minu Varghese says that the device is based on body positioning technique (mainly hand gestures). The aim of this system is to make a simple prototype by taking the gestures and converting it into audio-visual format so that it can be understood by everyone.
The device has a glove which is covered with sensors in order to understand and interpret the movement of the body. These movements are converted to their spoken language.
Image Reference: Thebetterindia
What's new at WeRIndia.com