The shaming garbage drums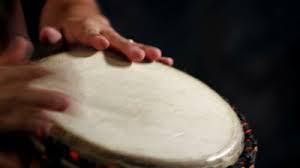 The residents of Agra will now witness a new kind of shaming if they do not dispose their garbage properly. The sanitary workers in the city are going to implement a new kind of shaming to promote cleanliness in the city. They will stand in front of the houses or shops of people who do not properly dispose garbage and beat drums in order for them to realize the mistake they did.
The idea is implemented by the Agra Municipal Corporation (AMC). AMC aims to improve cleanliness in the city. The drum treatment will be given to the residents who do not dispose garbage at the right places.
From now on, there will be a team of sanitary workers in Agra specially designated for this. They will carry drums along with their broom sticks to give the drumming treatment to those who deserve it, say civic officials.
If someone in a house or shop throws garbage on the streets, the special team will notice it and start playing drums in front of that house or shop.
Indra Vikram Singh, AMC commissioner stated that everyday about 3,000 sanitary workers clean 750 metric tonnes of solid waste from 18 lakh residents in the city. These workers find many cases of improper garbage disposal in many houses and shops. Vikram Singh states that the idea of shaming offenders seemed very important in order to improve the cleanliness in the city. He added that shaming some people will automatically motivate others to be more careful while disposing garbage.
AMC has also launched an official WhatsApp group to solve problems regarding public amenities without having any delays. In the group, the municipal commissioner will directly send orders to his officials to solve issues as fast as possible. There will also be a Facebook page combined with this where residents can post pictures and complaints.
Image Reference: Shutterstock
What's new at WeRIndia.com