Paaduks – An Eco-friendly Footwear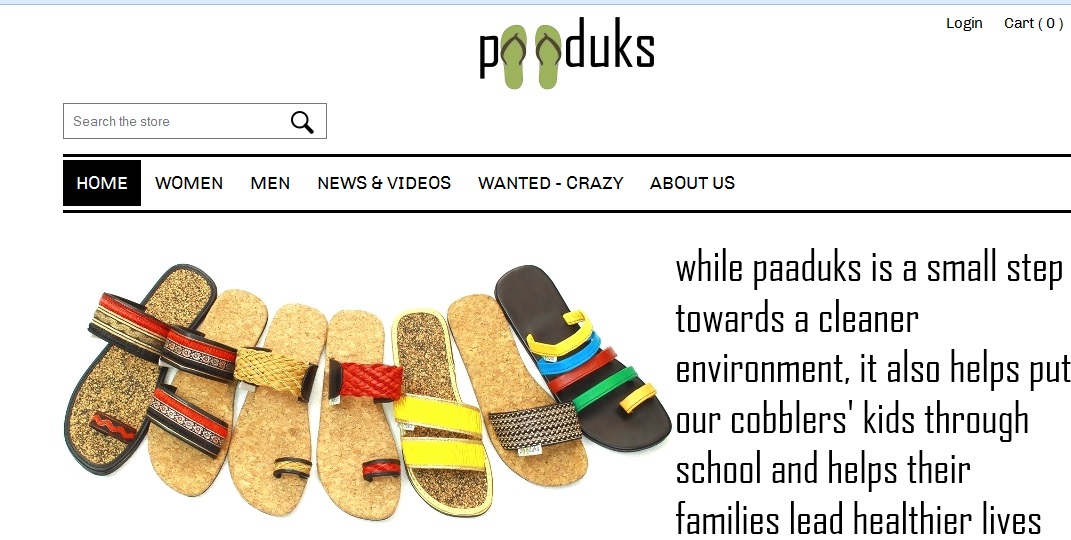 Have you heard of Paaduks? These new footwear make sure old automobile tyres do not go to waste and are used for something useful. Paaduks.com sells these footwear which are handcrafted and their soles are made up of 'up-cycled' automobile tyres. Many would say this innovation is something meant for creating a sense of eco-friendly nature among people. However, the motive behind this innovation is more than eco-friendly footwear. The creators of paaduks have stated that while working on this project they have seen the hardships of mochis (cobblers). For these cobblers who live in the slums, everyday life is a hardship.
Theses footwear also aim at making the lives of these mochis easier. The mochis not only participated in the design of the footwear for money but they also receive more. The team behind paaduks Jay, Jothshna, Ashwin, Kunal, Venugopal, and Abhijit have wanted to give several benfits for the mochis and their families. These include better healthcare and access to education for their children.
Paaduks.com is launched where people can buy these products. The website ensures that the orders will be reached within the given time. The website ships throughout the week except on Sunday and public holidays. The website also ensures that the orders placed by users will be delivered from reputed couriers. Most orders placed are delivered within 7 working days or as per the delivery date specified by the user at the time of placing order.
What's new at WeRIndia.com