Aretto: The Growing Shoe for Children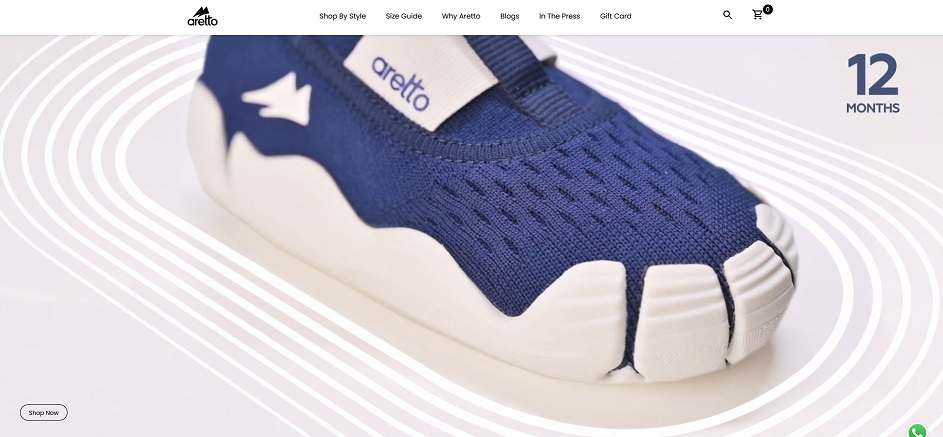 Indian parents often make the mistake of buying shoes for their children that are either too tight or too loose, which can lead to foot deformities. Recognizing this gap in the market, a man from Pune designed unique shoes.
Satyajit Mittal, a product designer-turned-entrepreneur from Pune, founded Aretto. It is a tech-led footwear startup that creates shoes that expand as a child grows.
With the help of podiatrists, Satyajit researched the anatomy of children's feet and discovered that they are broader. In addition, they have thousands of nerve endings that need to be stimulated.
Satyajit also found that big brands in the Indian footwear industry focus more on adult footwear. The biggest mistake made by most brands is that they do not focus on the anatomy of children's feet.
As a result, they simply shrink adult shoes for children, without considering the anatomy of their feet.
So, Satyajit researched a lot to address the issue. After two years of research, he came up with a one-of-a-kind shoe.
These innovative shoes save parents from buying multiple pairs and provide comfortable shoes for children.
The shoes are made with a patented innovation called 3D knit, a stretchable and durable fabric that fashions the shoe uppers.
The shoes are approved by podiatrists. They are breathable, flexible, and adaptive in size, stretching up to three sizes.
Since its launch in 2022, Aretto has sold over 6,000 pairs of shoes within nine months. Parents find this option cost-effective and a better alternative for their child's footwear.
Krutika Lal, Satyajit's childhood friend, manages the marketing and sales of the startup.
She says that before discovering Aretto, she would have to buy a new pair of shoes for her child every other month, which was not cost-effective.
Thanks to Aretto, thousands of parents now have a better alternative for their child's footwear.
Image Credit: Wearetto Website Screenshot
Image Reference: https://wearetto.com/
What's new at WeRIndia.com