A new kind of Sewage Treatment Plant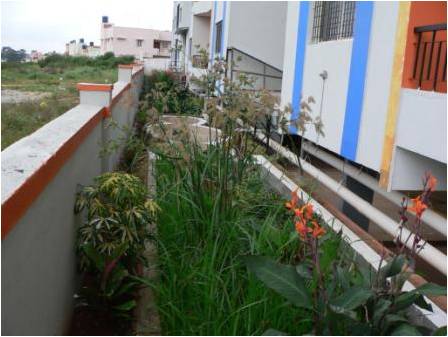 Have you heard of this new STP (Sewage Treatment Plant) method? This new plant can treat water while not using chemicals or electricity. The method does not give out any foul smell and the method is low cost.
The problems of treating sewage have been high so far. In order to resolve these issues, an ex-TERI scientist, Pravinjith, has come up with an interesting sewage treatment plant.
He came up with a design of an STP that runs without the utilization of power and chemicals and treats water naturally.
At present, Most STPs which are used in India these days work with aerobic bacteria. These bacteria need the continual use of air. This means that they also need regular power to operate the STP.
The ecoSTP which is newly designed, on the opposite hand, works with anaerobic bacteria. These bacteria do not need any oxygen or power to perform. Hence, it cleans water in a very natural and chemical-free manner.
The distinctive ecoSTP technology doesn't use chemicals or energy to treat the water. The way it works is by using the processes of the natural world. It is a combination of microorganisms, plants and gravel to clean sewage water and return clean water back to mother earth.
The device successfully finishes the 'cradle to cradle' sustainable lifecycle.
Image Reference: Thebetterindia
Recent Posts

Pushpa Bhatt recently participated in the Ladakh ultramarathon,

SANECO is a unique waste management system. 

TummyFriendly Foods offers healthy and nutritious baby food.
What's new at WeRIndia.com