New High speed rail project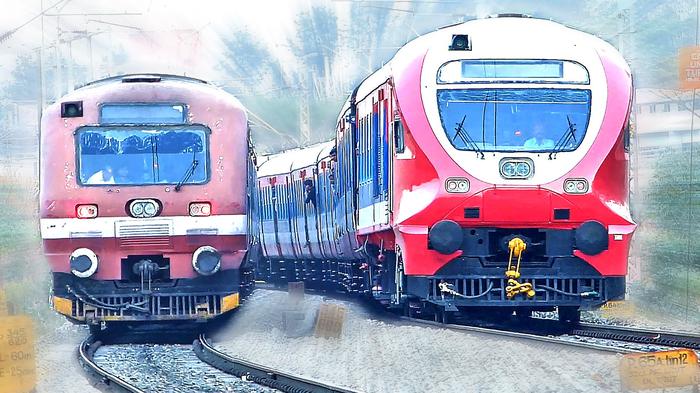 The Indian Railways has just teamed up with the National Society of French Railways (Société Nationale des Chemins de Fer Français, or SNCF) to create a semi-high speed train in the Delhi-Chandigarh corridor, which will allow travel between the two cities in a two-hour time period.
This is the first semi-high speed project to be undertaken by the Indian Railways, and it will cover a distance of two hundred and forty-five kilometers.
Despite the curvy route, the trains will run at a maximum speed of two hundred kilometers per hour.
The curves along the route have in fact been a major issue of discussion in the project.
There are ten curves along this route, which each stretch about thirty-two kilometers. The normal procedure to take concerning curves is to straighten them out in order to make a more direct route.
However, the authorities said they would not be straightening the curves, and they have instead decided to have the speed of a train decelerate as it approaches one of these curves.
Yet when the SNCF recommended more changes to these curves for better results, the Indian Railways decided to make some modifications to them. Even with the curves, the two-hour goal of the route will be reached.
The SNCF will be working together with the Indian Railways to plan out all of the financial aspects of the project.
The Society will also be assigned to create the execution strategy and the implementation model of the project on their own, both of which will likely be submitted in October.
Currently, the cost of the project is estimated at over ₹100,000,000,000, with it costing ₹460,000,000 per kilometer for the 200 kmph trains. This new project is yet another example of how Indian transportation is becoming faster, cheaper, cleaner, and better overall.
Image Reference: YouTube, Skyscrapercity
Recent Posts

After the spreading of encounter news, several people

The following services are offered under the Card

Chromotherapy was once prevalent in Asia, Europe and
What's new at WeRIndia.com