LightSpeed e-bike comes with portable batteries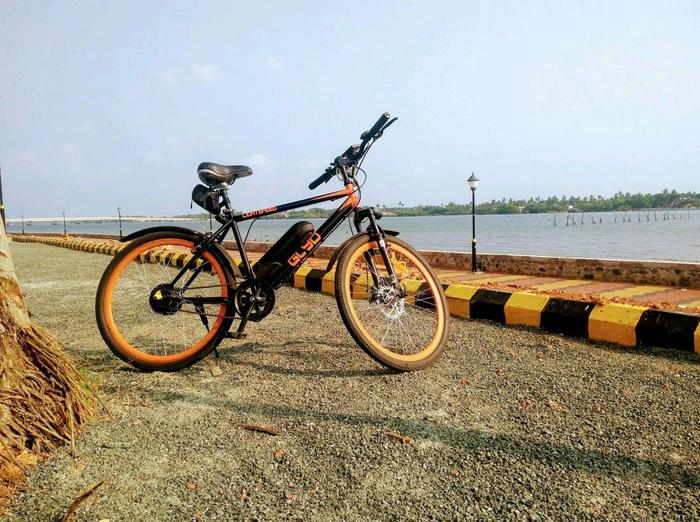 Electric bicycles or e-bikes are a good choice to combat environmental pollution.
Normally electric bicycles do not have removable batteries. As a result, you have to carry the whole bicycle for charging.
But, LightSpeed e-bike comes with removable batteries. Hence, there is no need to carry your bicycle to the charging point.
Rahil and Rushad Rupawala are brothers. Identifying the viability of e-bikes in the Indian market,  the duo founded LightSpeed in 2016 in Ahmedabad.
They have seen that electric bicycles are a good solution to air pollution as well as traffic congestion in cities and towns.
E-bikes can be operated by pedal or battery. The battery helps the users not get exhausted with pedalling in hot and humid climates.
The duo worked on developing an electric chair for differently-abled people which could also be used as a vehicle. However, the cost of production was high and they realized that it was not feasible.
later, they started working at different segments and identified potential on electric bicycles.
These electric bicycles are useful for college students and professionals.
LightSpeed's e-bikes have front shock absorbers. They have responsive e-brakes to help in emergency conditions and multi-level pedal to help city rides.
Their e-bikes are designed for Indian roads. Their e-bikes are available in different versions. Dryft is an adventure e-bike and Glyd is suitable for urban areas.
Their Fury bike is designed for desert-like lands. This is a bulkier bicycle.
Their Whizz bicycle is suitable for a family. Anyone aged between 12 and 65 years can use it comfortably.
Rush is another variant of their e-bikes. It is a high-end bicycle and one of the fastest-selling products.
Their wheels are made of magnesium alloy which does not require too much maintenance.
Bamboochi is made from bamboo. But, this bicycle is made only on orders. It is operated on battery.
Image Reference: Thebetterindia
What's new at WeRIndia.com