Explore Goa with e-bikes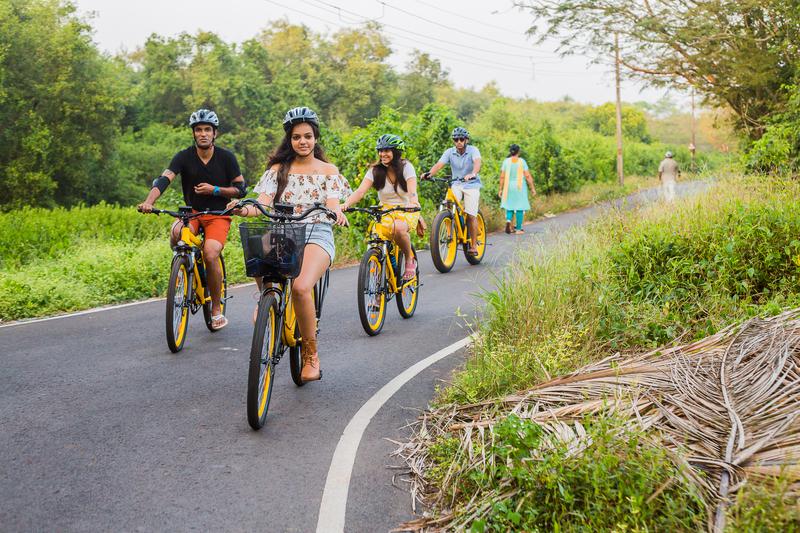 Goa is one of the most beautiful tourist destinations with its lush greenery. If you want to enjoy the natural beauty here, bikes are good mode of transport.
That's why bike renting is quite common in Goa. Considering the environment issues and fuel prices, e-bike is a good alternative to regular bikes.
B:Live is a startup by Arcis Clean Energy. Samarth Kholkar and Sandeep Mukherjee want to bring out a sustainable mobility and promote electric vehicle tourism in India. They are the founders of B:Live. For this, they chose Goa.
Right at the beginning of their journey, the company managed to make a good impact.
B:Live is the first electric-vehicle based tourism company in the country. The company entered in a 20-year contract with the Government of Goa to operate electric vehicles across the region.
Samarth, one of the founders is from Goa. He felt that the green state is becoming polluted due to increasing tourists and use of conventional modes of transport.
He realized that the usage of electric vehicles to explore the city is a good idea. Another cofounder Sandeep had seen the impact of electric vehicles on the lives of humans as well as environment when he was in Europe.
That's why both the friends started the electric vehicle tourism company.
B:Live conducts tours in four places in Goa. Tourists can use e-bike like the normal cycle on roads, beaches, streets and mountains.
As soon as the pedaling starts, the motor attached to the cycle get activated and works.
One can book a B:Live tour from their official website or the website of Goa Tourism Development Corporation.
All individuals aged above 12 years can access these vehicles. These electric vehicles are equipped with GPS trackers and electronic disc brakes.
The top speed of these motorized vehicles is 25 km/hr.
The tour lasts for 2 to 3 hours and costs you ranging from ₹1,500 to ₹2,000.
Image Reference: Thebetterindia
What's new at WeRIndia.com