Kurio Designs makes Sustainable Products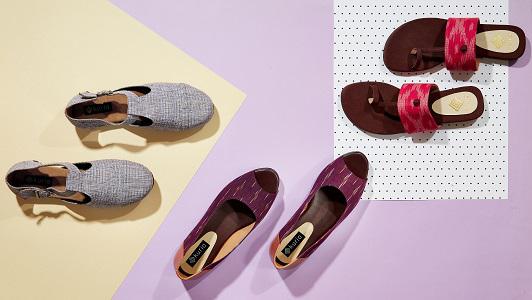 Due to the increase of environmental consciousness in people, many of them are trying to use as many sustainable products as they can.
In this context, many startups are functioning to live. Kurio Designs is one such startup which makes sustainable shoes and other products from recycled materials.
It was founded by Megha Rawat. She was raised by her parents to know the value of resources.
Megha is hailed from Uttarakhand. However, her family moved to Rajasthan due to her father's job. This 28-year-old was grown up in some places where there had no running water and even the power supply was inconsistent.
Her mother used to stitch frocks from her old saris for Megha. She was also converting the saris into table covers, foot-rugs etc.
Megha is post graduate in computers from the National Institute of Technology in Kurukshetra. She realized that several people in the city were buying things and discarding them after a few days irresponsibly.
She thought that there is a need for a brand to root values deeply among the people. Then, Kurio Designs came into the field.
The footwear from Kurio Designs is made from recycled material by women from marginalised income groups. The accessories are made from locally skilled artisans.
The company makes a wide range of products including hair accessories, folders, pouches, brooches and coasters.
The footwear from Kurio Design is priced reasonably compared to others that are available in the market.
Many people like their designs and footwear due to their extreme comfort and reasonable price.
The straps are completely made of fabrics. The soles of the footwear are made up of recycled tyres. The insole is made of recycled material to provide soft padding.
The water footprint and carbon footprint of the products are lesser than the normal products.
Image Reference: Thebetterindia
What's new at WeRIndia.com