Inficold helps cool milk without electricity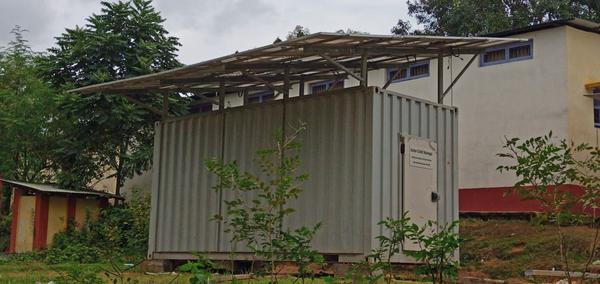 India is the largest milk producer and the second-largest producer of fruits and vegetables. However, the study of ASSOCHAM and MRSS shows that nearly $440 billion worth of produce gets wasted.
As per the report, there are no adequate cold storage facilities in the country. The number of cold storage facilities in the country is around 6,300 and they can store about 11 per cent of total perishable produce.
In order to reduce food wastage due to lack of storage facilities, Inficold, a Noida-based startup came into the field by offering cold storage solutions.
Inficold has an off-grid solar cooling system to store perishable items like milk, vegetables, fruits and flowers.
Farmers can use them to improve their profit margins.
Jayant Chandavarkar, who started a Milk Cooperative Unit with his cousin in Bengaluru shared his experience with Inficold.
The biggest hurdle in their dairy unit is that the cow milk has to be refrigerated at four-degree Celsius immediately after it is milked.
He explored for possible solutions and came across Inficold.
Inficold was founded by Dr Nitin Goel and Dr Himanshu Pokharna. Their families have an agricultural background.
Its patented thermal energy storage or integrated solar technology is a good solution for cold storage problems.
The solar energy is integrated in collaboration with the National Institute of Solar Energy (NISE).
Inficold solar integration system is more efficient than the existing ones in the market as it doesn't need an off-grid solar inverter or electric batteries. They are very helpful for sudden and prolonged power cuts.
The system contains an ISO Marine-grade container which serves as the body of the cold storage.
The container has a condensing unit which uses electricity generated from the solar panels above the container.
This electricity helps make ice and stores it in the thermal storage system.
Image Reference: Thebetterindia
What's new at WeRIndia.com