Indi Energy revolutionizes energy storage technologies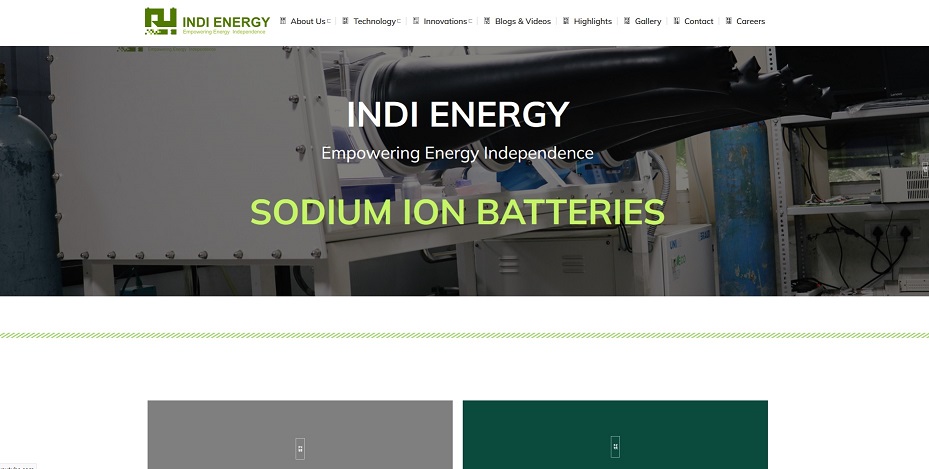 Now, many startups are focusing on the usage of renewable sources of energy. This Uttarakhand startup is one of them. It aims to revolutionize energy storage technologies in India.
Indi Energy, a startup that was incubated at IIT-Roorkee, focused on developing sodium-ion batteries to replace lithium-ion batteries. Lithium-ion batteries are widely used in electronics, toys, electric vehicles etc.
However, lithium-ion batteries are expensive as most of the components are imported. Indi Energy found a viable alternative to lithium-ion batteries.
Their sodium-ion batteries are a cheaper alternative as they are made indigenously and can replace lithium-ion batteries. Besides, they can be used in many applications like solar and wind energy installations, batteries for e-rickshaws, EVs, UPS, and many more.
The interesting thing is that these batteries are made from agricultural waste like paddy straw, coconut shells, sugarcane bagasse etc.
Yogesh Kumar Sharma and Akash Soni, the founders of the startup, say that their focus is not only on manufacturing sodium-ion batteries but also on developing components to make up the battery cells.
They experimented in this regard and launched a product recently. It is Hard Carbon (HC), made up of agricultural waste as the anode for improving the performance of the batteries they made.
In other words, HC delivers high performance in sodium-ion batteries. In addition, these batteries will have excellent capacity retention.
As these batteries are indigenously made from agricultural waste, they are cost-effective. They reduce the cost by 30 per cent compared to lithium-ion batteries.
Indi Energy attracted many investors and raised numerous investments from angel investors. It also won the best startup award at the National Startup Awards 2022.
As the process of commercial manufacturing of sodium-ion batteries has not yet begun in the country, Indi Energy is waiting for a good time to launch the product. It is also looking for funding partners for its commercialization.
Image Credit: Indienergy Website Screenshot
Image Reference: https://indienergy.in/
What's new at WeRIndia.com