Bengaluru company innovates many machines to ease cooking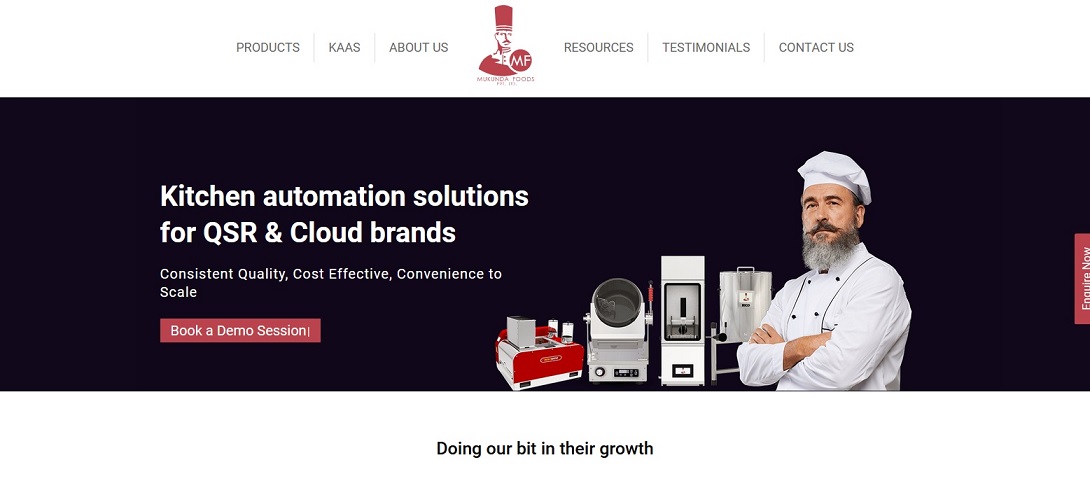 To reduce dependence on workers, a Bengaluru-based company focused on automated kitchens by innovating various machines.
Mukunda Foods from Bengaluru is a kitchen automation and robotics company. Eshwar K Vikas and Sudeep Sabat started it. They are classmates and roommates. Both love South Indian food.
Their love for tasty and quality food made them launch a restaurant chain. However, they had to face losses due to inconsistency in taste in their various outlets.
Then, they realized the need for kitchen automation and focussed on it. They even changed their business model.
But, soon, the duo realized that it was not easy to automate the kitchen. After various trials, they succeeded with the help of some chefs and launched their first product, Dosamatic. The machine can make crispy golden brown dosas without human intervention.
Dosamatic is able to make up to 50 dosas per hour with multiple dosas at the same time. It has been sold in more than 22 countries.
The machine was so popular that many of their customers requested them to manufacture machines for making various other food items like samosas, burgers, momos and many more. It led to the innovation of many machines, like RiCo, Ecofryer, Wokie and E-pan.
RiCo can be used for making rice items, noodles and pasta automatically. This IoT-enabled machine has auto-cleaning and auto-soaking options.
Ecofryer is a smart deep fryer. It is used for frying different varieties like french fries, samosas, momos and many more in less oil. The machine comes in different variants.
Wokie is used for making Chinese, Indian and Thai gravy varieties. With this automated stirring and tossing machine, one can add up to 100 custom recipes. It is their best-selling product as it can make many cuisines.
E-pan is an automatic grilling machine. It can be used to make kebabs, flatbreads, and patties. The price of these machines varies in the range of ₹40,000 to ₹2,00,000.
Mukunda Foods has automated more than 14 processes and has over 3,000 customers.
Image Credit: Mukundafoods Website Screenshot
Image Reference: https://mukundafoods.com/
What's new at WeRIndia.com