Bengaluru architect makes insta-house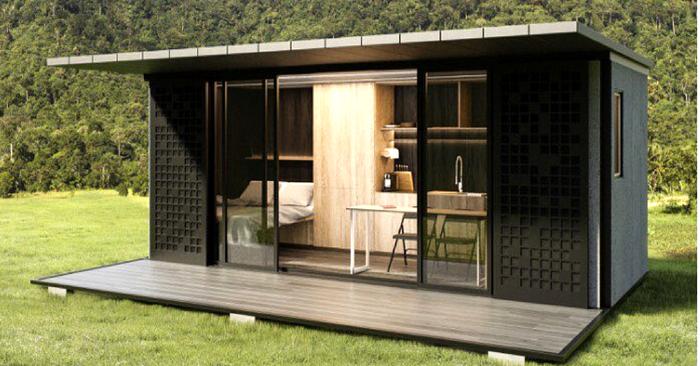 Most living spaces require long periods of preparation, from digging out basement space to collecting expensive building materials to the long processes of installing water, electricity, and sewage systems.
However, Anshul Chodha has begun a startup in Bengaluru that brilliantly simplifies the home-making process.
Chodha's Zen Den can be installed in a day and fabricated within a few weeks. What's more is that the Zen Den still has all the needed components of a normal house.
It contains a living room, a kitchen, a bedroom, a bathroom, a storage space, and a deck. It even has a breakfast counter and study table.
The best part about the Zen Den is that it does not require permission to be set up.
The Zen Den is a temporary structure, which means that it can be installed anywhere, from a plot of land to the rooftop of a building.
Only electricity and water sources are required to set up the Zen Den.
The structure can be easily installed, dismantled, and reinstalled. The Zen Den uses birchwood as construction material, which is both light and sturdy. The building itself has a very compact design, making it easy to set it up anywhere.
The Zen Den makes excellent use of the small space available. Shelves can be moved to suit a person's storage needs.
Couches can fold up against the walls, while center tables are tucked underneath them. The structure even has a makeshift bar.
There is a compact bathroom that has both a water closet and a shower. There are many ways that the Zen Den can be used.
It can be used as a house, a store, a retail space, office space, or a café.
Anshul Chodha's extraordinary innovation allows people to easily make their home anywhere and have all the basic house essentials ready for them at any time.
Image Reference: Thebetterindia
What's new at WeRIndia.com