Amazing innovations from IIT-D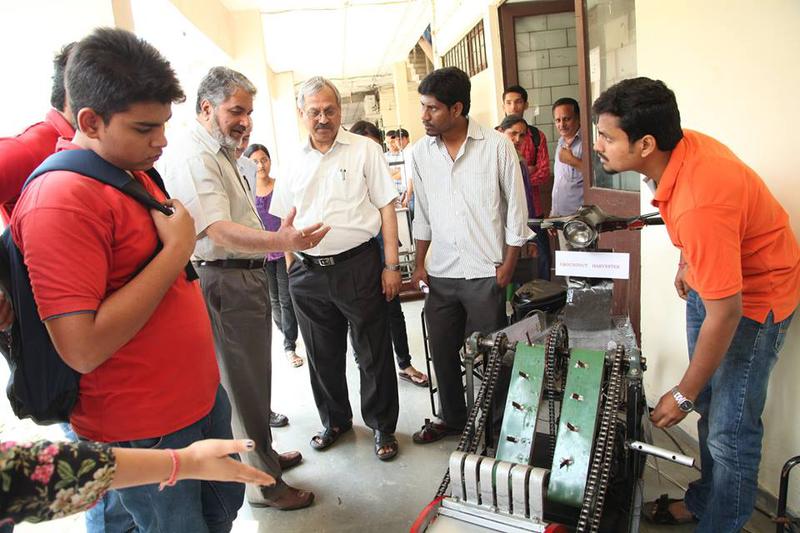 The Indian Institute of Technology Delhi (IIT-D) has just held its 14th annual Open House on April 21st. The Open House lasts for only a single day. This event is dedicated to presenting IIT-D's research work and student-led product development projects.
On this occasion, IIT-D opened its laboratories to students, industry, and the public. Around 50 innovative products were on display, with both hardware products and software products being shown.
These are some of the innovations at the IIT-D Open House that garnered the most interest.
Flexmotiv is a special crutch designed by IIT-D students Srinivas Adepu and Arvind S. A. This crutch is used to make walking easier for disabled people without any medical side effects. Traditional crutches can cause nerve damage, crutch palsy, and body deformation. Srinivas and Arvind decided to design a crutch that reduces energy usage and mitigates the side effects.
IIT-D student Ashutosh Tiwari has developed an "intelligent" prosthetic limb. This prosthetic limb allows for knee joint movements that are similar to the movements in real legs. Conventional prosthetics are unable to truly replicate the movements of the knee. Ashutosh's prosthetics use shoes that are equipped with smart sensing to adapt to an individual's movement. His prosthetics are also durable and low-cost.
Puneet Gupta is the founder of Clensta, a biotech startup incubated by IIT-D. At IIT-D's Open House, Puneet showcased a product for waterless bathing. It cleans the body of dirt, dust, and odor, while still maintaining the pH of the skin and keeping it moisturized. Puneet's product can help patients, trekkers, travelers, or armed forces personnel in water-scarce areas.
OnBoard was created by M. Balakrishnan, a Professor of Computer Science at IIT-D. This device allows visually-challenged people to safely board public buses without needing any outside help. OnBoard is a handheld radio-frequency based system that announces bus route numbers for its users and guides them to the bus door. The device can also be used for trams, trains, and metros.
Image Reference: Thebetterindia
What's new at WeRIndia.com