AI-powered Thermal camera to screen COVID-19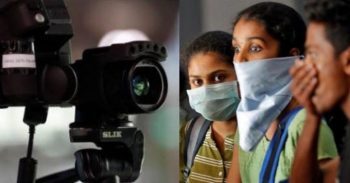 The novel coronavirus is quite contagious. Maintaining social distance is one of the vital measures to control this deadly disease. Though normal people are trying to follow social distancing when they go out, it is difficult for healthcare workers and personnel when they are screening COVID-19.
Hence, people are exploring various ways to protect them from infected people. A Gurugram startup, Staqu came up with a novel solution to screen people from distance and detect in an early stage.
Staqu launched a new thermal camera. It uses artificial intelligence (AI) to detect individuals who have a body temperature of more than 37 degrees Celsius and sends alerts.
Utilizing the AI is not a new thing for Staqu. They developed an AI warden named JARVIS to monitor CCTVs in prisons across Uttar Pradesh last year. The company is helping authorities in various other states including Telangana, Punjab and Rajasthan.
Using the capabilities of JARVIS and pairing it with a thermal camera, COVID-19 suspected people can be tracked. The camera can screen people from a distance of up to 100 metres. It can also identify multiple people at once.
This thermal camera can be very useful in public places where there is a heavy flow of people like malls, railway stations etc.
The AI-powered thermal camera has a wide range of sensitivity. The high sensitivity range is from -40 degrees Celsius to 160 degrees Celsius while the low sensitivity ranges from -40 degrees Celsius to 550 degrees Celsius.
Atul Rao, the Co-founder of Staqu says that their latest technology helps detect COVID-19 in the early stage without the need of human intervention. It helps in proactive measures and prevents the risk of spreading the virus further.
Image Reference: Indiatimes
What's new at WeRIndia.com