Significance of Maha Shivratri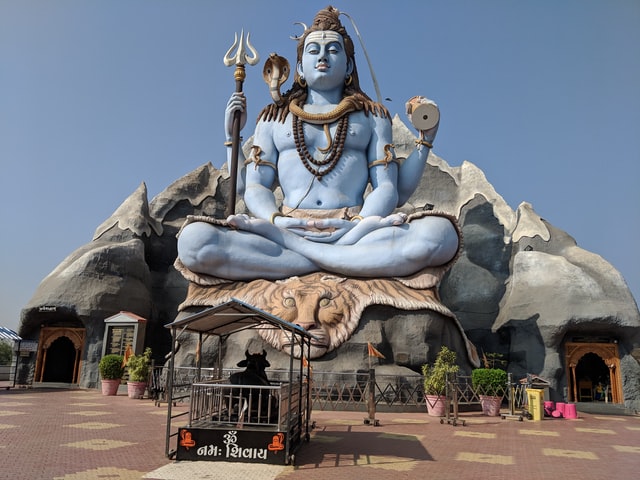 Today is Maha Shivratri, one of the auspicious days for Hindus. It is dedicated to Lord Shiva.
Devotees observe fasting on the day and jagaran (staying awake) on the night.
Lord Shiva is a God who bestows his grace on His devotees with boons as per many Puranas.
Hence, devotees celebrate this auspicious day and follow several holy rituals to please the God.
Here is the religious significance of Maha Shivratri:
Lord Shiva is considered as the Supreme Consciousness Devotees believe that performing puja and following fast and other holy rituals on this day would relieve them from past sins.
Observing fast and staying awake on this day is another usual religious practice followed by devotees. Fasting is believed to draw oneself close to divinity. Staying awake symbolizes enlightening of spiritual knowledge. Devotees chant holy mantras of Lord Shiva which prevent unnecessary thoughts.
Offering leaves of Indian Bael to Lord Shiva is another holy ritual. It awakens the Kundalini Shakti. Moreover, one can have more control in his or her senses so that he or she can achieve salvation.
It is believed that married women are blessed by the Goddess Parvati with marital bliss and long happy marital life if they follow the Shivratri rituals. Unmarried girls will get an ideal husband like Lord Shiva.
Devotees visit the nearest temple of Lord Shiva. The Shivlinga is given a special bath with milk, yoghurt, honey, sandalwood paste and rose water. This is done three to seven times. It signifies the purification of the soul.
Devotees offer fruits, which represent fulfillment of desires, and betel leaves which signify the satisfaction of worldly pleasures. Burning of incense sticks represents wealth. They also lighten lamps to signify the attainment of knowledge.
References:
Topyaps
Mahashivratri
Photo by Mayur Keni on Unsplash (Free for Commercial Use)
Image Reference: https://unsplash.com/photos/pJN_VIRcOYg
Recent Posts

Although gambling is prohibited in India, this does

Pushpa Bhatt recently participated in the Ladakh ultramarathon,

SANECO is a unique waste management system. 
What's new at WeRIndia.com