No crows are seen at this temple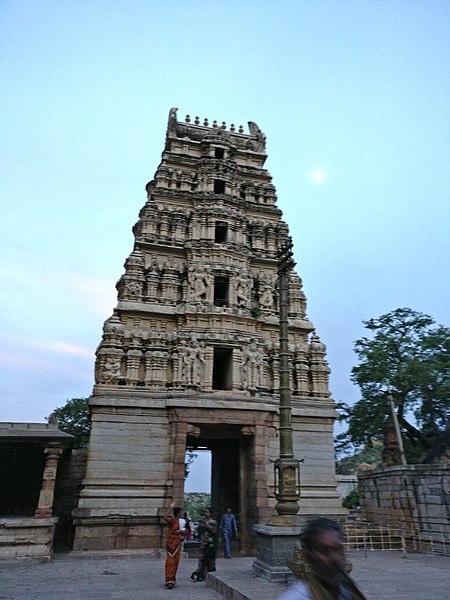 Monkeys, crows and other living beings are commonly seen at many pilgrimage sites. But you do not find any crows at the Sri Uma Maheswara Temple in Yaganti.
Yaganti is in the Nandyal district of Andhra Pradesh. The temple is dedicated to Lord Shiva; however, it was built according to Vaishnavaite traditions.
Locals say that crows have not been seen since ancient times. There is a legend for this.
Sage Agastya cursed crows for disturbing his deep meditation. Once Sage Agastya wanted to build a temple for Lord Venkateswara. But, due to the breakage of the idol's toenail, the statue could not be installed as per his wish.
So, the sage started performing penance. However, some crows started cawing loudly and disturbed him.
It enraged Sage Agastya. So he cursed the crows saying that they could not hover around Yaganti from then onwards. Thus, no crows are seen at the temple. As the crow is the vahana of Lord Shani, he cannot enter the place.
Devotees and sages from all over the country visit the Yaganti Temple. They believe that the Lord will relieve them from all misfortunes. In addition, the darshan of the Lord will help people live righteously.
The Yaganti temple is surrounded by many caves. The Agastya Cave, the Venkateswara Cave, and the Veera Brahman Cave are some of them.
Sage Agastya performed penance in the Agastya Cave. That's why it is named after the sage.
Lord Venkateswara's idol was found in the Venkateswara Cave. The idol found in the cave was much older than Lord Venkateswara's idol at Tirupati.
Devotees believe that Potuluri Veera Brahmam wrote some chapters of his popular book, Kala Gnanam, in the Veera Brahmam Cave. Potuluri Veera Brahmam is known for his prophecies, and Kala Gnanam is his book of prophecies. Locals call him the Nostradamus of India.
Also, the Yaganti temple is famous for its growing Nandi idol, found in front of the temple. The size of the Nandi idol has been increasing for many years.
Image Credit: Saisumanth532, CC BY-SA 4.0, via Wikimedia Commons
Image Reference: https://commons.wikimedia.org/wiki/File:Uma-Maheswaraswami_Temple.jpg
What's new at WeRIndia.com