International Yoga Day 2019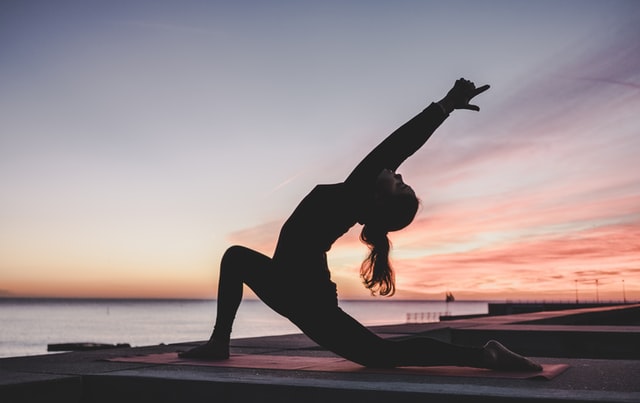 Today is International Yoga Day. Every year, June 21 is observed as International Day of Yoga since 2015.
The proposal of observing an international yoga day came from Prime Minister Narendra Modi.
Today the Prime Minister will perform yoga along with many other participants at Ranchi.
In this context, PM Modi tweeted the importance of yoga on Twitter.
He urged citizens to make Yoga an integral part of their life on this occasion of #YogaDay2019.
He said that yoga has many benefits.
He highlighted the benefits of some yoga asanas (poses) in his series of tweets.
Trikonasana strengthens back muscles, spine and shoulder. It also makes the muscles of thighs and chest flexible and strong. It relieves mental stress. However, people who are suffering from backache, neck problems, sciatica or slip disc should avoid performing it.
Vrikshasana improves concentration and balance. It also strengthens the spine, legs, thighs and arms. People with high blood pressure, vertigo and migraine should avoid it.
Shashankasana is beneficial for stress and anger. It also relieves constipation and back pain related to digestive issues. People with high blood pressure should be careful while performing this asana.
Shalabhasana helps relieve lower back pain. It reduces thigh fat and tones muscles. Pregnant women and people with hypertension, hernia, heart problems etc. should avoid it.
Surya Namaskar or Sun Salutation exercises improve the capacity of lungs and the function of endocrine glands. People suffering from hypertension, sciatica, hernia, arthritis and cervical spondylitis should avoid it.
Bhujangasana aids relieve constipation and back pain. It improves the function of the respiratory system. Pregnant women and people with hernia and ulcer should not do it.
Pawanmuktasana alleviates bloating and improves digestion. It also strengthens back muscles and eliminates constipation. People suffering from hernia, sciatica, backache, stomach injury, etc. should avoid this asana.
Image Credit:- Photo by kike vega on Unsplash(Free for commercial use)
Image Reference: https://unsplash.com/photos/F2qh3yjz6Jk
What's new at WeRIndia.com