Indians need Pakistan Visa to enter this Indian Railway Station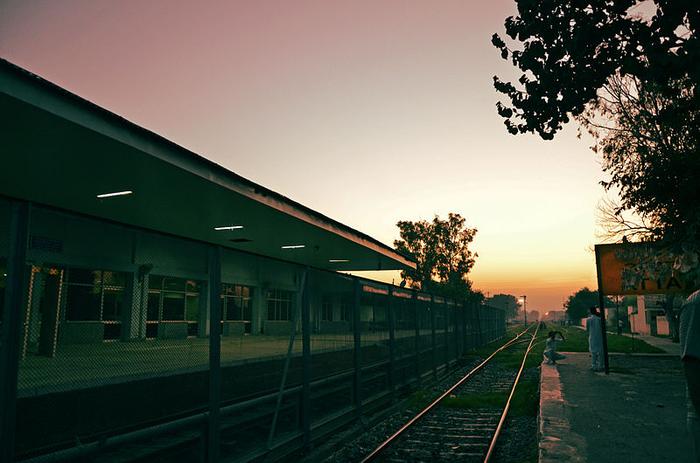 It is mandatory to have a valid passport and visa to travel to other countries. But, have you ever heard that one needs a passport and visa to travel in their own country and that too by train?
But, there is an Indian railway station. You need a valid Pakistan visa to enter this Indian railway station and travel by train.
Attari Shyam Singh Railway Station is located in Amritsar, Punjab. It is on the India-Pakistan border. As it is adjacent to Pakistan's border, all Indian citizens need a Pakistan visa to enter this railway station. It is the only Indian railway station where Indian citizens need a Pakistani visa to go.
No Indian citizen is allowed to enter the station without a valid Pakistan visa as many Pakistan trains run from this station. Also, porters are not allowed to enter the station premises. Hence, passengers have to carry their luggage on their own.
If anyone is caught without carrying a valid Pakistan visa, he/she may land behind bars. Security personnel will register a case against them under section 14 of the Foreign Act. Getting bail is also difficult after the imposition of the section.
As the railway station is located on the border, it is under the protection of armed forces. Punjab police guard the railway station. The railway station is under CCTV surveillance round the clock. Photographs are prohibited here.
Samjhauta Express that runs between Indian and Pakistan is flagged from this station. Amritsar-Attari DEMU and many other trains go from Attari railway station.
While buying tickets from this railway station, passengers need to write their passport number on the form before getting a confirmed seat or berth for their journey. If any train that runs from this railway station gets delayed, it is recorded in the registers of both India and Pakistan.
Image Credit: Ekabhishek / CC BY-SA 3.0, via Wikimedia Commons
Image Reference: https://commons.wikimedia.org/wiki/File:Attari_Railway_Station.JPG
What's new at WeRIndia.com