Indian temples with paranormal activities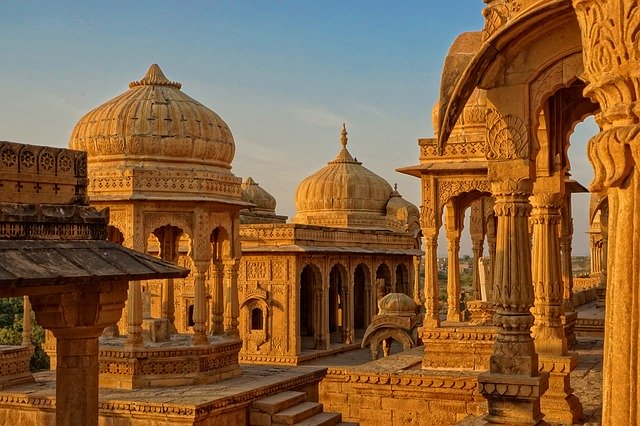 Temples are generally the place to pray and worship. However these temples are known for the paranormal activities that happen there.
Mehandipur Balaji Temple, Rajasthan
This temple is famous for its paranormal activities. People claim to have seen sights like people chaining themselves to walls and pouring boiling water on themselves. It is said that while leaving the place, you should not turn back or the evil spirit will catch you.
Hazrat Syed Ali Meera Datar Dargah, Gujarat
Many people who have visited this place said that they hear screams of people shouting. There are also cases of spirits being spotted.
Devji Maharaj Mandir, Malajpur
At this temple, there is a Bhoot Mela every year. Every full moon people come to this temple to cure themselves. People here light camphor on their palms to purify themselves of the evil spirits.
Dattatreya Mandir, Gangapur
People visit this temple on new moon every year. Many people come here for exorcisms. Here, a ritual called the Mahamangal Aarti begins at 11.30am. People hurl abuses at God during this.
Nizamuddin Dargah, Delhi
In this temple, there is a room which is said to be haunted with ghosts. Many people reported weird noises and shouting from this room. Many people also come to this temple to get themselves rid of evil spirits.
Exorcism is the process of getting rid of evil spirits in a human body by purifying them. There are many kinds of exorcisms based on many religions. In the process, a place or a thing is blessed to remove the evil influence in it.
Exorcisms are considered to be a dangerous process. Hence many people who believe in it visit temples like the above mentioned ones to get it done safely. Sometimes, exorcism can even lead to death. Expert priests are consulted for this process.
Foto di Volker Glätsch da Pixabay (Free for Commercial Use)
Image Reference: https://pixabay.com/it/photos/bada-bagh-tempio-sito-culturale-3181803/
Recent Posts

Nearly 10 tonnes of waste is collected from

Tanvi, a 14-year-old girl from Chennai launched a

The latest round of sero-survey in the national
What's new at WeRIndia.com