Ex-cop joins Mumbai Roti Bank to feed the poor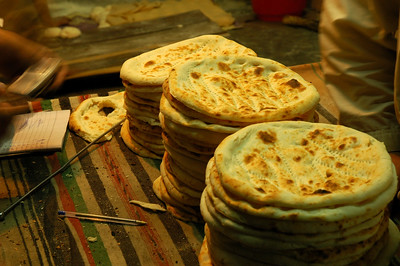 Food wastage is one of the major problems in the country.
It is quite surprising in India that on one side more than half of the country are not even getting food once in a day and leftover food is thrown in garbage by the rich.
Many people believe in the country that wasting food is a sin. Yet, at the same time leftover food in parties, gatherings are thrown in dustbins as many of them find no ways to reach it to the people who need the food.
In order to curb the food wastage in the country and to feed the poor, Mumbai dabbawalas decided to take an initiative last year.
They want to distribute the leftover food from the parties and weddings to the poor.
This initiative was named as Mumbai Roti Bank. The main motive behind this bank is to provide the extra food to the people who need it.
That way they want to stop the food wastage in the country and hunger deaths or starving of the poor, single solution to two problems.
This Roti Bank has a phone number so that people who do not want their food to be wasted and thrown into the garbage can call any time and inform.
The food that is donated voluntarily by these people is collected by the Mumbai dabbawalas and is distributed to the poor people who are living in Mumbai especially in South Mumbai and Dadar areas.
Now, D Shivanandan, the former Police Commissioner joined in this along with his friends who have the same mind set to help poor people in the country. Most of them are business people.
Shivanandan has provided funds for a vehicle and stainless steel utensils to store the food.
He also wants to expand the service of Roti Bank in other cities also in the Maharashtra state after that throughout the country.
Image Credit:- "Roti" by Umair Mohsin  is licensed under CC BY 2.0.
Image Reference: https://www.flickr.com/photos/umairmohsin/759221239
What's new at WeRIndia.com