Cow Dung Rakhis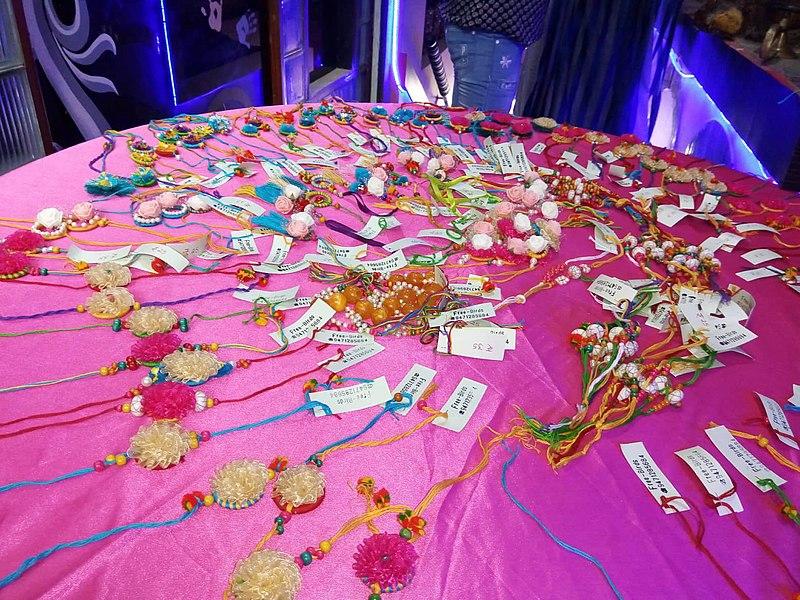 Raksha Bandhan is around the corner. Many people are preferring eco-friendly rakhis now. So, several people are making rakhis with sustainable materials like bamboo, wood, flowers, leaves etc.
The Organic Farmer Producer Association of India makes cow dung rakhis and exports them to Indians in other countries like the USA and Mauritius.
The Association said that they received orders for organic cow dung rakhis from both these countries. They received an order for 40,000 rakhis from the USA and 20,000 rakhis from Mauritius.
The Association members said that cow dung rakhis attracted many people not just from India but from other countries as well. Many women groups are involved in making rakhis from indigenous cow dung.
The Association also said they even exported 192 metric tonnes of cow dung to Kuwait a few months ago. They assure almost odor-free rakhis. They will dry the cow dung before making rakhis. This process removes 95 percent of the odor.
These cow dung rakhis are sold at various places across Jaipur city. To make rakhis, cow dung is dried and powdered. It is mixed with cow's ghee, sandalwood, turmeric, and other organic products to make beautiful and colorful rakhis.
No chemicals are used in the entire making process of rakhis. Women of various self-help groups are earning their livelihood.
Meanwhile, a jewelry shop from Surat sells the most expensive rakhi in the country, which is priced at ₹5 lakhs. The rakhi attracts many people and has become the center of attraction.
The jewelry shop makes gold, silver, and platinum rakhis. The shop also makes diamond-studded rakhis. Normal rakhis are also available there. Various designs of rakhis made of gold, silver, and platinum are available in the shop. Here rakhis are available in the range of ₹400 to ₹5 lakhs.
Image Credit: Maurya Goldy, CC BY-SA 4.0, via Wikimedia Commons
Image Reference: https://commons.wikimedia.org/wiki/File:Raks_ur77.jpg
Recent Posts

Pushpa Bhatt recently participated in the Ladakh ultramarathon,

SANECO is a unique waste management system. 

TummyFriendly Foods offers healthy and nutritious baby food.
What's new at WeRIndia.com