Amazing Indian Special Forces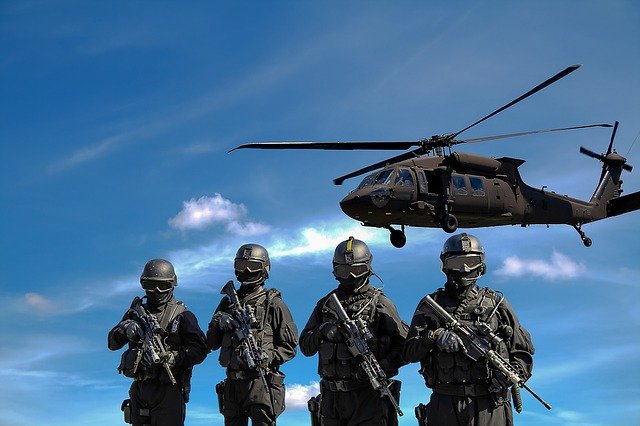 Special Forces are often deployed for operations that are tricky and not known to public much. Indian Special Forces are considered one of the best in the world. Here is a list of some of the Special Forces troops and their mottoes Indians should know about.
MARCOS : The Few The Fearless
The MARCOS are Marine Commandos. They are considered the most lethal force of India. They are formed by the Indian Navy in 1987 for special amphibious operations. MARCOS are trained to engage in battle on all terrains.
It is extremely hard to join the MARCOS. More than 80% of applicants drop out in the three-day long physical fitness test for enrolment.
COBRA: Victory or Death
COBRA or the Commando Battalion for Resolute Action are part of CRPF. They are deployed to tackle insurgent groups engaging in guerrilla warfare in India. They are considered masters at stealth with their camouflage techniques. COBRA is also the best equipped Central Armed Police unit.
GARUD : Offence is the best form of Defence
GARUD was created in 2004 as part of the Indian Air Force. They specialize in air combat including behind enemy lines. They also protect critical Air Force bases and respond to terror attacks on such installations.
Garud selects its commandos from volunteers. The training can take up to 3 years to qualify and is considered one of the toughest.
GHATAK: Lethal
Ghatak Commandos is a special operations platoon in every infantry battalion in the Indian Army. They are the first wave of Indian Army's counter forces which consists of 20 soldiers. They launch a quick attack on a particular target and focus to destroy it thereby letting the company to move fast.
BLACK CATS: One for All, All for One
The Black Cats were formed in 1986. They are the National Security Guards popularly called Black Cats because of their attire. They are a counter-terrorist squad and provide security to VIPs, conduct anti-sabotage checks and neutralize terrorist threats to India's vital installations.
Foto di Pexels da Pixabay (Free for Commercial Use)
Image Reference: https://pixabay.com/it/photos/pericolose-polizia-elicottero-1282330/
What's new at WeRIndia.com